When it comes to politics, the story's in the data, and it always has been. Interpreting "the numbers" has traditionally been the preserve of a priest-like caste of tallymen and vote managers, who possess the ability to read the raw code of The Matrix.
For the rest of us, understanding data comes down to how it's presented.  And it doesn't get presented much better than this.  It's clear at a glance that the response to the proposal to scrap Seanad Éireann shows a clear urban-rural divide.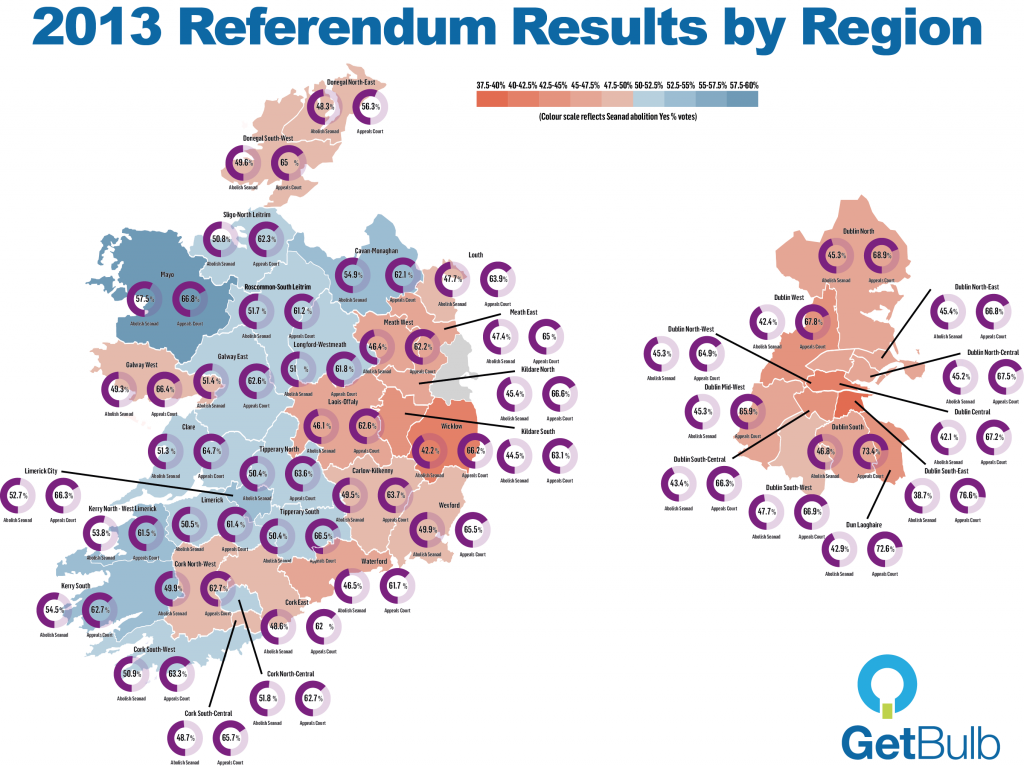 What that means, we'll leave to sociologists and political pundits to discuss.  We just like the pretty pictures – and as geeks we're interested in the technology used to create them.  It's done using GetBulb, a Dublin startup which allows you to create cool infographics by simply pasting data into a template.
GetBulb are winners of the Irish Times Digital Challenge and have been in private beta for several months.  I've signed up for an invitation to try out the service and we'll have more about it on Technology.ie in the coming weeks.
Related articles