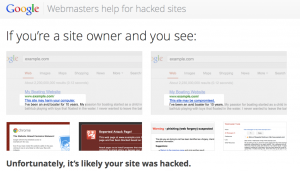 Websites get hacked all the time. No matter what kind of website compromise is involved it's still an annoying and traumatic issue for website owners.
Google have released a number of videos and guides to help website owners deal with the issues if they arise.
The videos and tips don't assume any technical knowledge – or at least not a lot – so hopefully people will find them useful.
Here's the first one in the series:
[youtube]http://youtu.be/ubklMNgC6x8[/youtube]
The full series may be found here.