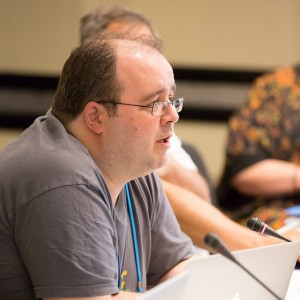 Michele Neylon reports that the venue for ICANN's 54th public meeting, to be held in October 2015, will be Dublin.
The event will be hosted by INEX, Ireland's Internet Neutral Exchange.
ICANN, the Internet Corporation for Assigned Names and Numbers, is a global, non-profit organisation which oversees the coordination of internet identifiers such as IP addresses and domain names. Public meetings are held three times a year in locations around the world.
As CEO of Ireland's only ICANN-accredited domain registrar, Blacknight, Michele is actively engaged in policy and governance issues and he's a regular attendee at ICANN events. ICANN 54 will give the Irish participants a chance to show some local hospitality to the international Internet community.
Related articles