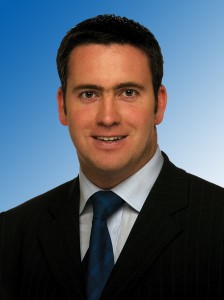 The Minister for Skills Research and Innovation, Damien English TD, today has congratulated Ireland's researchers and companies on their success in the first year of Horizon 2020, the current EU programme funding research and innovation. Irish projects won €127m in funding, exceeding the Action Plan for Jobs national target for 2014 by 27%.
The minister was speaking at a Horizon 2020 Industry Leadership Day at University College Cork, one of many events and activities which support Irish endeavours in Horizon 2020. Today's event is aimed at increasing awareness of the industry related opportunities in Horizon 2020, as this programme is more innovation focussed than previous programmes. Ireland's companies have achieved over €35 Million of the total won in 2014, of which almost three quarters went to SMEs.
Enterprise Ireland leads the National Support Network for Horizon 2020 and organised today's event with the UCC Research Office. Dr Sergio Fernandez-Caballos, one of Enterprise Ireland's EU advisors said: "Information days are a key step in positioning researchers and companies for success in future Horizon 2020 calls. By facilitating networking between these communities, and providing critical information, these days can lead to the development of quality, strong and successful funding proposals."
Horizon 2020 is the current EU framework programme for research and innovation. With a budget of nearly €80 billion, it runs over seven years from 2014 – 2020. Horizon 2020 is the successor programme to FP7 (Framework Programme 7) and is the largest ever research and innovation programme in the EU. It is designed to have a simpler structure than previous programmes, with less red tape, making it easier to apply.
Related articles