Irish Water has been targetted in an email phishing scam sent to Irish internet users this morning.
The email, in common with most phishing scams, uses elements from the Irish Water corporate branding, but is rather badly worded: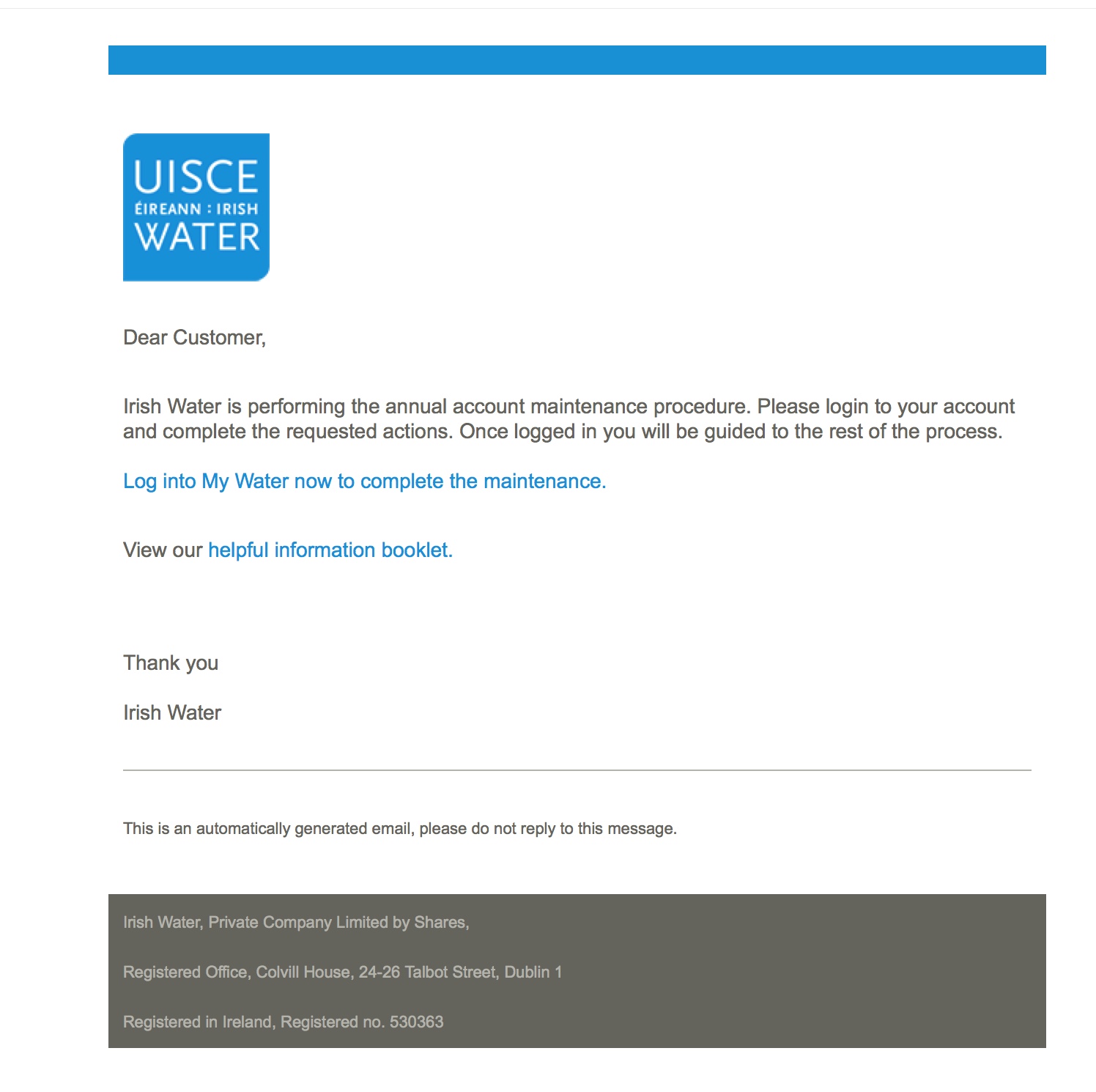 If you click on the hyperlink in the email you will end up at what appears to be a compromised website which hosts the phisher's payload:

Whereas the real Irish Water site uses SSL and gives a URL similar to this:

Though why they aren't using a more trustworthy EV SSL Cert is another matter entirely ..
If you have received the email delete it and DO NOT click on the link and login – the attack is designed at getting your credit card information from you: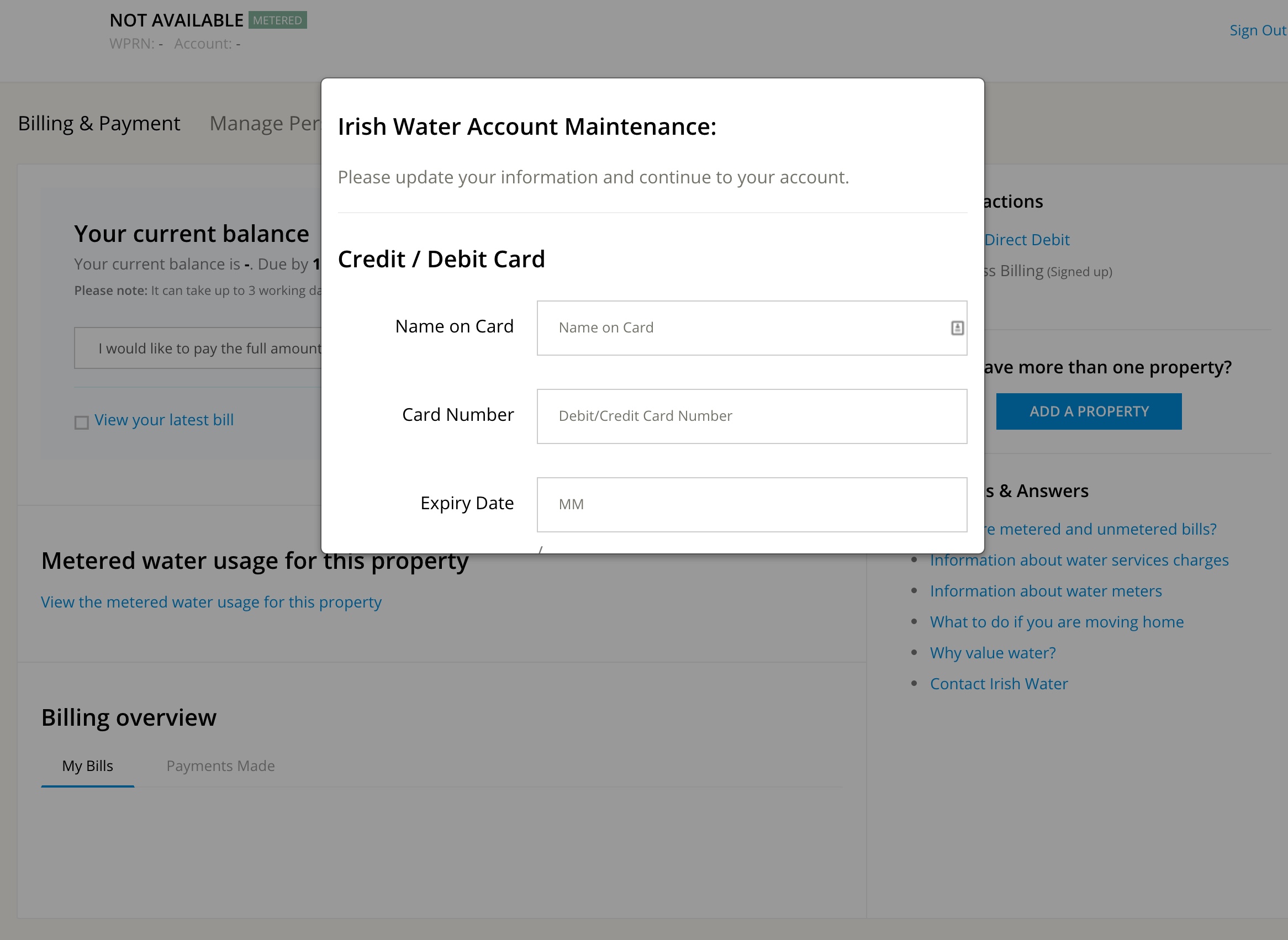 Irish Water have published a warning on their homepage, though this won't help users who have already been duped by the email scam 🙁
Phishing and other scams continue to be a global problem as can be seen in the regular APWG reports.