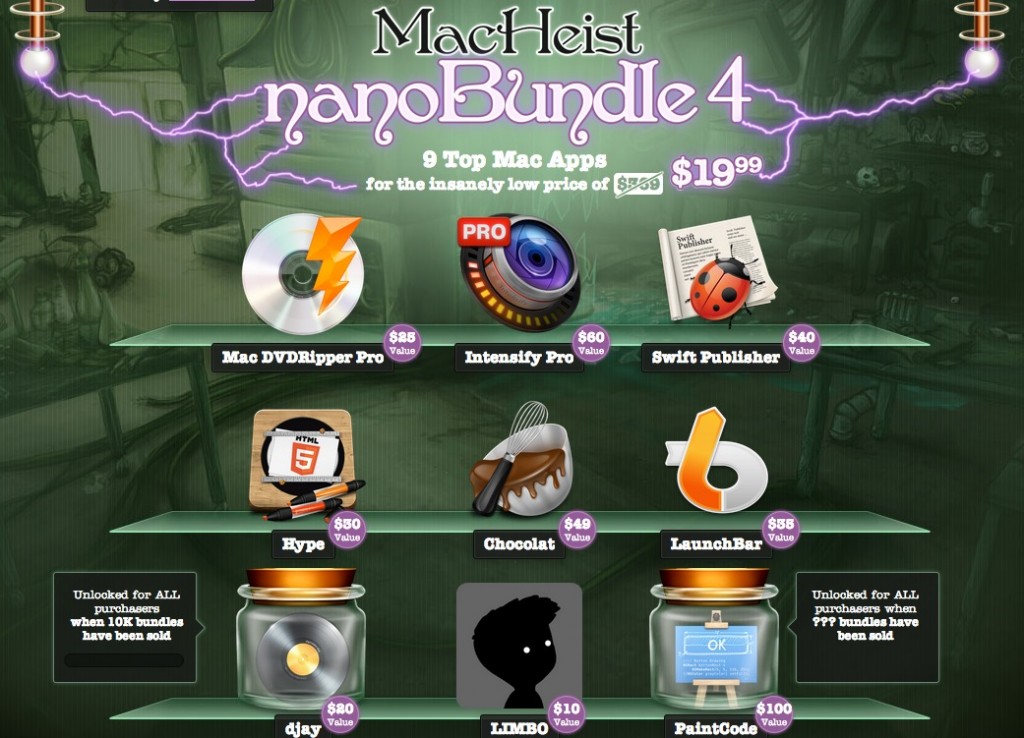 If you're a Mac user then you might have come across MacHeist in the past.
To recap.
MacHeist offer bundles of Mac software with huge discounts.
What makes them a little more interesting, however, is that they donate a percentage of the sales to charity and according to their latest email they've raised over 2 million dollars in the last few years doing it!
This time round they're offering 9 Mac apps that would normally retail for $365 for a mere $19.99.
Which apps are available?
Mac DVD Ripper Pro
Intensify Pro
Swift Publisher
Hype
Chocolat
Launchbar
djay
LIMBO
Paintcode
As usual it's a limited time offer so if you're interested head on over to their site.