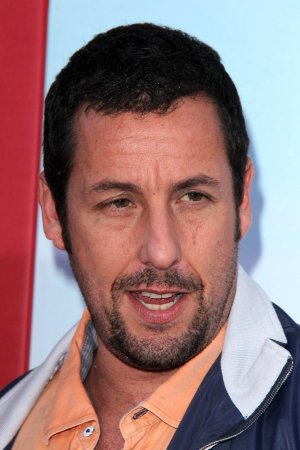 Following on from this week's announcement that the new Crouching Tiger, Hidden Dragon film will co-premiere on Netflix and in IMAX theatres, it's been announced that Adam Sandler has signed an exclusive deal with Netflix for distribution of four films.
Although Sandler's films have grossed more than $3 billion globally at the box office, recent releases have not done well in cinemas. However, Netflix have a different set of metrics. Sandler is among the few actors in the world, they say, whose films consistently rank among the most viewed by Netflix members in the U.S. and across its global territories from Brazil to the U.K.
"People love Adam's films on Netflix and often watch them again and again. His appeal spans across viewers of all ages – everybody has a favourite film, everyone has a favourite line – not just in the US but all over the world," said Netflix Chief Content Officer Ted Sarandos.

"When these fine people came to me with an offer to make four movies for them, I immediately said yes for one reason and one reason only….Netflix rhymes with Wet Chicks," said Sandler. "Let the streaming begin!!!!"
Under the deal announced today, Sandler's Happy Madison Productions will work alongside Netflix to develop the four films and to premiere them exclusively to members in the nearly 50 countries where Netflix operates. Current studio film commitments are not included in this deal.
Sandler began his career as a stand-up comedian and joined Saturday Night Live as a writer and featured player before starring in, producing and writing numerous films, including the box office smashes The Wedding Singer, The Waterboy, The Longest Yard, Big Daddy, Anger Management, 50 First Dates, Click, I Now Pronounce You Chuck and Larry, You Don't Mess with the Zohan, Grown Ups and Grown Ups 2.
Sandler has received critical accolades for his work in Punch-Drunk Love, Reign Over Me, Funny People, and two upcoming films, Men, Women & Children and The Cobbler, which premiered at the 2014 Toronto Film Festival.
Related articles