T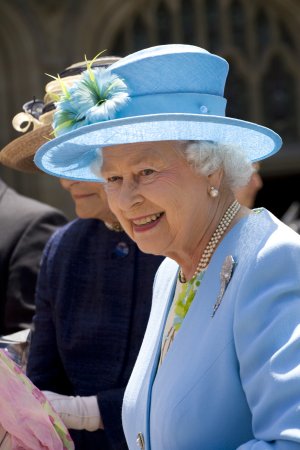 he Crown, the decades-spanning inside story of Queen Elizabeth II and the Prime Ministers who shaped Britain's post-war destiny, will premiere exclusively across all Netflix territories in 2016.
The Crown is inspired by the award-winning West End Play The Audience, and reunited writer Peter Morgan (The Queen, Frost/Nixon) with director Stephen Daldry (Billy Elliot, The Hours) and producer Andy Harries (The Queen); a team that between them shares six Academy AwardⓇ nominations.
The Crown tells the inside story of two of the most famous addresses in the world — Buckingham Palace and 10 Downing Street – and the intrigues, love lives and machinations behind the great events that shaped the second half of the 20th century. Two houses, two courts, one Crown.
Each season of The Crown will explore the political rivalries and personal intrigues across a decade of Queen Elizabeth II's reign, exploring the delicate balance between her private world and public life.
Season one begins with a 25-year-old Princess faced with the daunting prospect of leading the most famous monarchy in the world while forging a relationship with the domineering, war-hardened Prime Minister Winston Churchill.
"The Crown is storytelling that lives somewhere between television and cinema from Britain's foremost chroniclers of modern politics, class and society," said Cindy Holland, Vice President of Original Content at Netflix. "We are enormously proud to be the exclusive home of a series from Peter Morgan and Stephen Daldry that promises to fascinate and entertain audiences around the world."
Left Bank Pictures Chief Executive, Andy Harries, said, "Queen Elizabeth II has reigned throughout a period of unprecedented cultural and political change and her influence as monarch has been universal. Peter is a writer at the height of his powers and Stephen Daldry is one of the most entertaining and original film directors in the world. The series will be hugely ambitious and surprising, and perfectly captures the changes and complexities of a post war world."
"The Crown is not only about the royal family but about an empire in decline, a world in disarray and the dawn of a new era. I am beyond thrilled to be reunited with partners from film, theatre and television for this epic project and delighted to be working for the first time with Netflix," said Peter Morgan.
"Peter Morgan's scripts turn a tumultuous period of history into a thrilling story on an epic scale; dealing with both intimate relationships and international affairs. I cannot wait to bring The Crown to life for a global audience on Netflix," said Stephen Daldry.
The Crown is produced by Left Bank Pictures in association with Sony Pictures Television. Morgan, Daldry and Harries will serve as executive producers along with Robert Fox and Matthew Byam Shaw.
Related articles