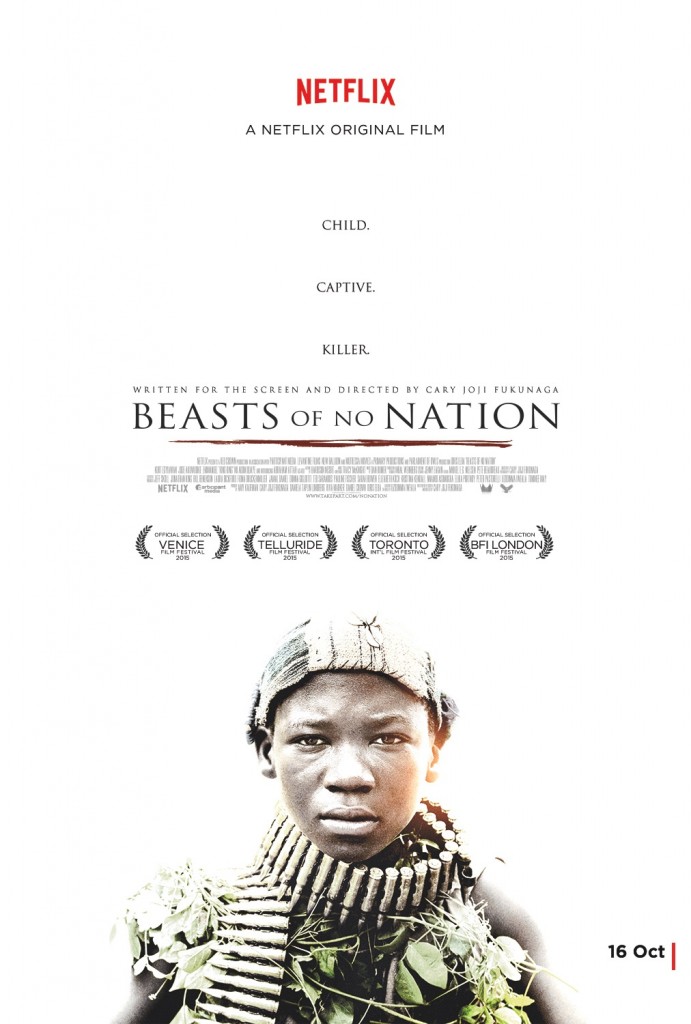 Netflix is now in the movie business. While the company has been investing heavily in producing original content over the last couple of years, up until its focus was on series with the odd documentary. The upcoming release of "Beasts of No Nation" marks the company's first venture into the realm of original feature films.
And like their original television series, their first feature film is already garnering positive reviews from critics, with a 100% rating on Rotten Tomatoes!
The film's subject matter is pretty disturbing:
Fukunaga's Beasts of No Nation premiered at the Venice Film Festival and will be screening at Telluride Film Festival, Toronto Film Festival in September. Beasts of No Nation is based on the highly acclaimed novel by Nigerian author Uzodinma Iweala, bringing to life the gripping tale of Agu, a child soldier torn from his family to fight in the civil war of an African country.  Newcomer Abraham Attah gives a stunning portrayal of Agu, while Elba dominates the screen in the role of Commandant, a warlord who takes in Agu and instructs him in the ways of war.
And here's the official trailer:
"Beasts of No Nation" will be available in all Netflix territories from October 16th.