Grumpy Cat is an internet sensation and now you can bring her to your mobile device with GrumpyBomb.
The app, which is 100% free, lets you easily add Grumpy Cat to your existing iPhone photos, or take a new one and add her and an appropriate caption.
The icons are cartoonish and playful and the app is dead simple to use.
You can resize Grumpy and choose from one of the pre-loaded captions or add your own.
Once you're done the app lets you share your masterpiece via Twitter, Facebook, Instagram, email or MMS
I made a rather quick one earlier just to test it out: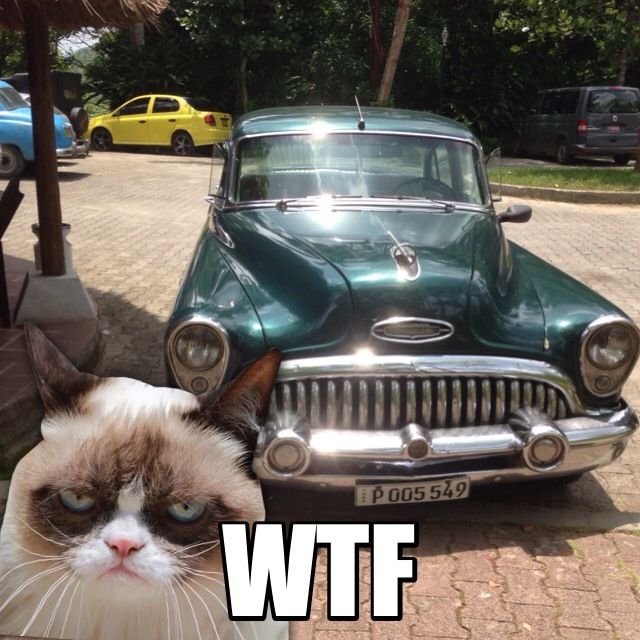 If you're a Grumpy Cat fan then download the iPhone app for free here