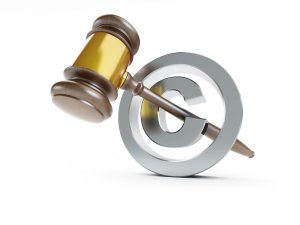 It was barely promoted; indeed it was hardly mentioned since the Copyright Review Committee Report was announced over two months ago.  But the Public Forum on the Report, to be held next Monday at 5pm at the Royal Irish Academy, is all booked out.
The Department of Jobs, Enterprise and Innovation have confirmed to technology.ie that 110 people have registered to attend, and the forum is now "at capacity".  A waiting list is in operation, and officials are contacting registrants to confirm their attendance.
The Department also confirmed that those who had previously made submissions to the work of the committee had been contacted and notified about the event.
The Copyright Review Committee was established by Minister Richard Bruton TD in 2011 to examine current copyright law, to identify barriers to innovation, and to make recommendations for Irish and EU copyright reform.  Hundreds of submissions were received in the consultation phases and the committee, chaired by Trinity's Dr Eoin O'Dell, published its final report in October.
Surprisingly, given the apparent demand for places at next week's forum, the debate since the report's publication has been relatively muted.  Admittedly there's a lot to digest in its 179 pages.  The central recommendations include, among others:
The establishment of a Copyright Council of Ireland, specialist IP tracks in the courts, and a "Controller of Intellectual Property".
The introduction of tightly-drawn exceptions for innovation, fair use, and very small snippets of text in the context of online links.
Additional protections for rights holders
Recommendations to introduce the full range of exceptions permitted by EU law, including format-shifting, parody, education, disability, and heritage.  Related exceptions for non-commercial user-generated content and content mining.
The publishing industry has responded to the report, characterising it as a battle between their interests and those of technology giants such as Google and Yahoo.  Irish Times columnist Fintan O'Toole believes that the rights of artists will not be protected unless the Copyright Council of Ireland is "a proper public body, with public funding".  Taking their cue from Fintan, the Association of Artists Representative Bodies is the only group to have publicised Monday's event to their members, whom they encourage to attend in order to oppose the recommendations of the report.
A spokesperson for the Department said that they are satisfied that Monday's event has been adequately promoted, and that the registered attendees represent a balanced cross-section of the interests involved.
Related articles