Move over broadcast TV – the Internet is changing your industry!
On Sunday, Robin Wright won a Golden Globe award for Best Actress in a Drama Series for her performance as Claire Underwood in House of Cards, which was produced and distributed exclusively for Netflix.  It's a first for Netflix which only began commissioning original content in 2012.  They've just released a second trailer for season 2, which will be available from 14 February.
[youtube]http://youtu.be/gBabKoHSErI[/youtube]
It's Machiavelli and Macbeth!  And President Obama recently revealed he is a fan, joking that he wished Washington was that "ruthlessly efficient"!
The Netflix approach appears to be winning critical as well as commercial success.   Orange is the New Black, has been widely praised, and on Christmas Eve, the network released its first original series for kids: an animated programme called Turbo F.A.S.T.
The success of Netflix, and cable networks such as HBO, is contributing to a new era of television where programme makers are given room to produce quality series without worrying about being cancelled after a handful of episodes.  As a result, traditional broadcasters are changing.  Fox have announced that they are doing away with the traditional "pilot season".  Head of Fox Entertainment, Kevin Reilly, explained why to reporters:
"We, as networks, will produce 80 to 100 pilots," he explained. "After the pilot season is over, we screen them and schedule them and announce them in a compressed and crazy, condensed two week period – and we go to the upfront."

Selected pilots then have roughly 6 weeks to get into production and get on the air. "Honestly, it's nothing short of a miracle that the talent is able to produce anything of quality in that environment."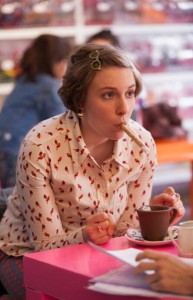 It makes sense.  I had to give up on season 4 of Fringe a couple of years ago as it became impossible to follow the schedule on Sky.  They were screening it as quickly as Fox were releasing it – which meant breaks of several weeks while new episodes were produced.  I've recently watched all of season 4 on Netflix – and I can't wait for them to get season 5 in Europe!
Which leads me to another issue.  If we are revolutionising TV – then let's go all the way and get rid of these regional restrictions.  HBO have just made the season 3 premiere episodes of Girls free on Youtube – but only if you live in the US!  The rest of us must wait – and try to ignore the spoilers from our US friends.
Related articles