Randi Zuckerberg used to work for Facebook, the company her brother founded.  Now she runs Zuckerberg Media, a digital content company.
However, you might be a little surprised at her latest publication.  'Dot' is a children's book about a little girl who loves technology.  And the message it carries is that sometimes kids need a break from technology.
[youtube]http://youtu.be/EszwxQkD-y0[/youtube]
Dot loves technology. A LOT. She's obsessed with her devices (sound familiar?), but with a little push, she's reminded that life's a little bit richer when you look up from the screen.

As I watch my two-year-old begin to discover technology, I feel certain that this is an important message to share with a younger audience.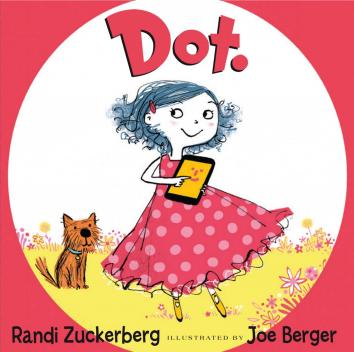 Many of us with kids would agree.  I consider myself a pro-technology parent, and I think that computers, tablets and even TV are as important to kids' development as crayons or books.  But we've all seen what happens when little heads get too much screen-time.  Tiredness and frustration build, and usually explode!  Come to think of it – that happens to big heads too!
When the kids returned to school last month we introduced a ban on TV and computers on weekdays.  Weekends they can do what they like.  We expected some initial pushback, but our tech-loving kids just shrugged.  The fact is that, after a day of school, sport and homework, they're exhausted, and happy to curl up in bed with a book (kindles are allowed!)  The result has been a huge improvement in their behaviour and general happiness, and a lot less stress for the family as a whole.
I'd love to hear from other parents on how they manage this?  Comments welcome!
Related articles