Edward Snowden joined Twitter today
Can you hear me now?

— Edward Snowden (@Snowden) September 29, 2015
and was immediately granted a verified account.
The guys over at Radix must be delighted, as his profile link points to a .press domain  – freedom.press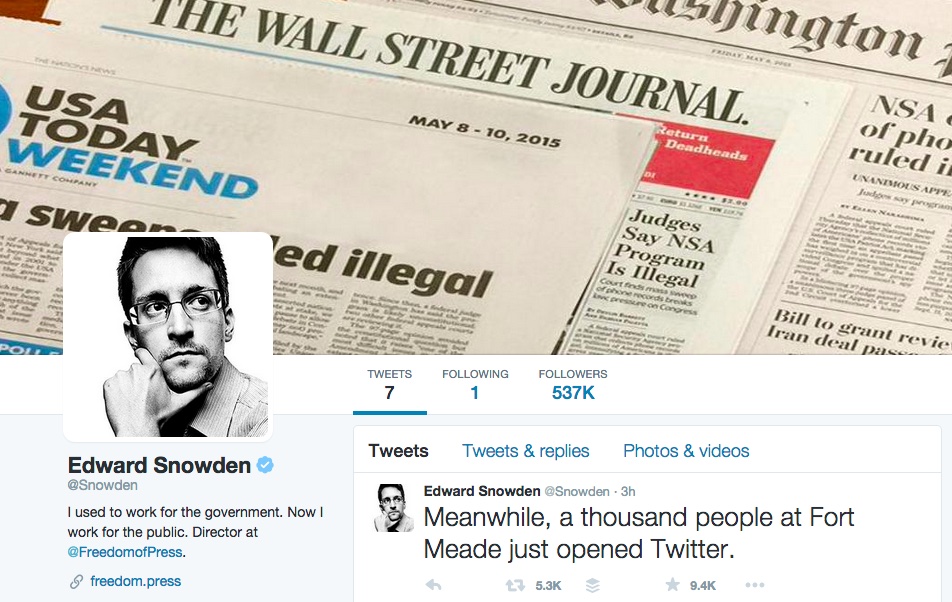 And he's already poking fun at the NSA:
Meanwhile, a thousand people at Fort Meade just opened Twitter.

— Edward Snowden (@Snowden) September 29, 2015
Whose Twitter account is currently the only one he's following …though he's already got over 1/2 million followers!
Twitter themselves have been tracking the world's reaction:
Today @Snowden joined Twitter, and here's the world's response. pic.twitter.com/d6HgVvdRsf

— Twitter (@twitter) September 29, 2015

And of course pretty much every media outlet is covering the story ..