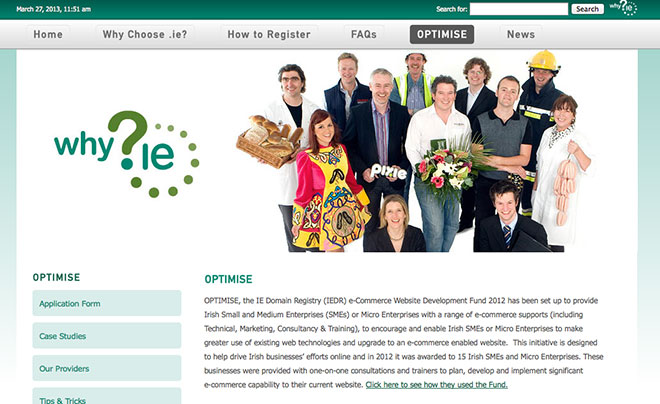 Yes it's that time of the year and the IEDR have launched their OPTIMISE e-Commerce Webside Development Fund.
If you're an Irish SME or micro enterprise and you currently have a .ie web address and need professioanl help in developing your online presence then Apply now.
That's €150,000 worth of professional services up for grabs in developing your website. You could be one of the 20 businesses receiving funding. The closing date for entries is the 25th April 2013. So head on over to the why.ie website and apply for the fund.