The second annual Twitter Museum Week, an online celebration of museums and galleries around the world, will take place from 23 to 29 March 2015 exclusively on Twitter and any museums, galleries or collections – no matter how large or small – can take part, completely free of charge.
More than 1,000 Museums have already signed up for the week-long celebration with over 44 countries from across the globe participating.
"#MuseumWeek 2015 : already 1 000 museums registered in 44 countries" pic.twitter.com/58qJB58cij

— MuseumWeek (@MuseumWeek) March 5, 2015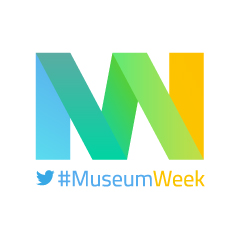 Already confirmed are some of the world's biggest institutions like the British Museum (@britishmuseum) and the Cathédrale NotreDame (@notredame2paris). There are also museums from across Ireland like National Museum of Ireland (@NMIreland) and The Science Gallery (@SciGalleryDub) alongside smaller or more specialist collections such as Glasnevin Cemetery Museum (@glasnevinmuseum).
Last year's #MuseumWeek was a massive hit across Ireland and beyond with more than 630 organisations in 20 countries joining in. Museums and their followers sent more than 260,000 Tweets in an online celebration of all things cultural and artistic.
Seven days, seven themes
Participating organisations will include the hashtag #MuseumWeek in their Tweets for the week, meaning users can follow along on Twitter.
Every day there will also be a different theme including for museums and museum fans to tweet along with. These are as follows:
Mar Dixon, an expert in social media and museums and host of the @CultureThemes project, said:
"Twitter gives museums and galleries a unique way to to share their collections and expertise with audiences around the world, in an instant. And with new funding challenges every day, it's more important than ever that museums and galleries embrace digital and join in with initiatives like #MuseumWeek."
See more information at http://museumweek2015.org/en/ and a list of participating museums and galleries here.
To keep up to date with all the developments ahead of March 23, follow @MuseumWeek and @CultureThemes on Twitter, and Tweet with the hashtag #MuseumWeek.
Related articles