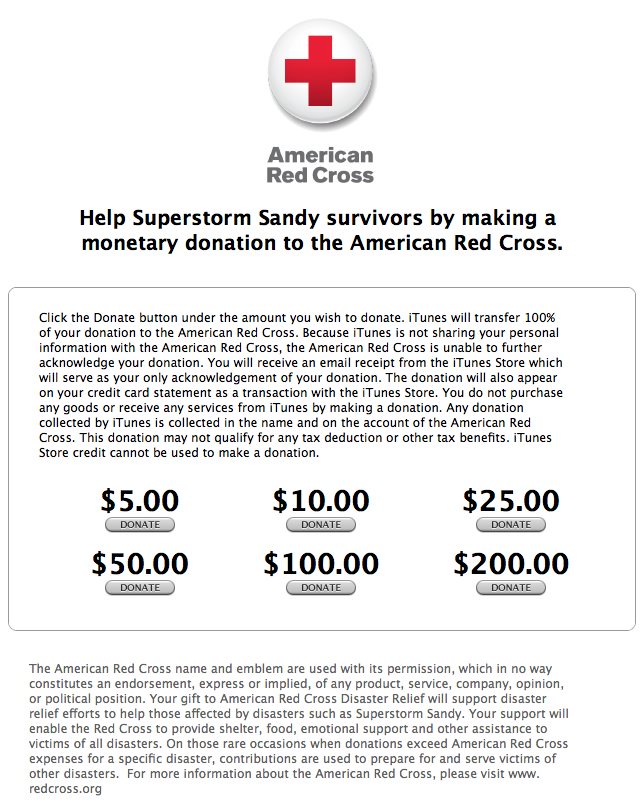 US iTunes users now have the option to make donations to the American Red Cross directly from within iTunes.
Users can choose to donate amounts from USD$5 up to USD$200 directly from within their iTunes account.
Apple has been rolling out a number of payment options for users of subscription services like Hulu via iTunes in recent months.
Payments of this kind do not appear to be available to Irish users at the moment.
Related articles