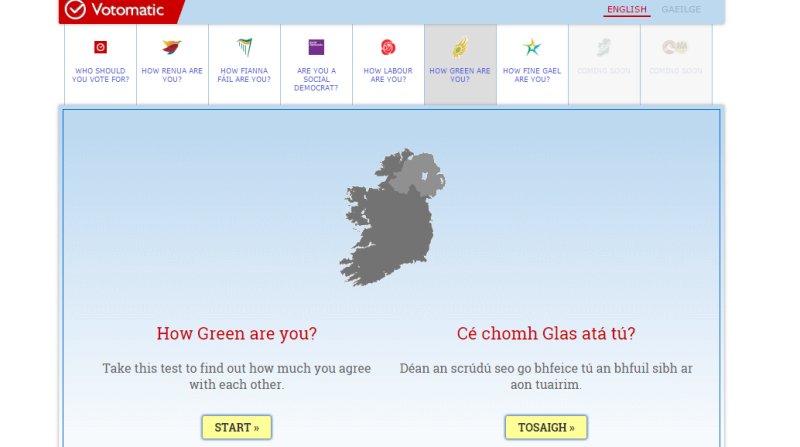 Unsure who to vote for in tomorrow's General Election? Sick of the happy heads on election posters, and wondering what they really stand for? Votomatic could be the answer to finding someone to vote for.
Developed by Darragh O'Connor & Michal Boleslav Měchura, Votomatic presents users with a questionnaire asking: how Fine Gael are you; how Social Democrats are you, etc. Recognising that it's all a matter of nuance, each question isn't yes or no, black or white, but you can indicate your inclination on a slider. Finally, in the best tradition of magazine quizzes, it tots up your score and tells you if that party is right for you!
Described as a "personal pet project of its creators" Votomatic doesn't promise you'll ultimately be happy with your choice, but the guys certainly appear to have done their research when it comes to going through the manifestos to find the key policy questions for each party. Well – they've done most of the research anyway. As we go to publish, there are still no questionnaires for Sinn Féin or AAA. Hopefully they'll have them ready before the polls open!
Rud eile: tá sé dátheangach! Votomatic is fully bilingual in Irish and English which is cool!