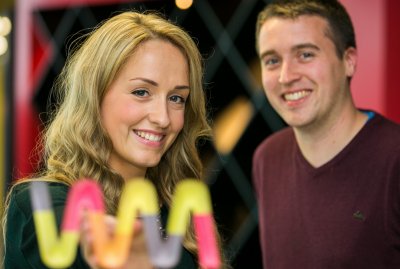 Digital start-up accelerator Wayra Ireland has announced that it is opening a new call for projects to find business ideas in the field of the internet and new technologies. Based in Dublin's Docklands, Wayra provides early stage investment to start-ups as well as a dedicated state-of-the-art workspace and the additional support necessary to accelerate commercialisation including favourable terms with leading technology suppliers.
Entrepreneurs or technology companies with startup businesses or developing concepts have until midnight on 8 June to apply for a place in Wayra Ireland.
Wayra is owned by the Spanish company Telefónica, and operates on a global scale.  Applicants can also apply to one of seven other Wayra academies currently offering places to start-ups including: Madrid, Barcelona and Munich in Europe; and Mexico City, Buenos Aires, Lima and Santiago de Chile in Latin America.
Since its launch in September 2012, Wayra Ireland has accelerated 21 companies that, to date, have raised over €6 million in funding for their businesses.
Globally, Wayra has a portfolio of more than 330 companies divided into 20 digital industries. The fund pledged by Telefónica for early-stage companies accelerated by Wayra exceeds €13.5 million, while third parties (public and private funds and angel investors) have allocated funds amounting to more than €36 million to accelerated start-ups.
To keep up with the latest from Wayra Ireland, follow @WayraIRL on Twitter.