Podcast #26
[ 42:03 ]
Play Now
|
Play in Popup
|
Download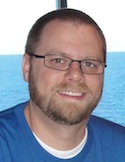 This week's guest is Patrick Ruddell, a domainer, and the owner of sciencefiction.com.  With a background in real estate, he became interested in domains as an investment career when the property slowdown hit in the US.  But he's quick to point out that the real-estate analogy for web domains is over-used and not very accurate.
When Patrick bought ScienceFiction.com for $175,000 it was just an affiliate marketing page with almost no traffic.   He and his wife have developed it into a content-rich site serving the science fiction fan community.
Also this week we discussed the newly launched Google Drive: there's a lot of talk about it – but has anyone used it yet?  Also Larry and Sergei want to mine asteroids.  And something about a cloud in the shape of Ireland?
Technology.ie is brought to you by Blacknight, Ireland's largest provider of domains and hosting.  Get 30-days free on Blacknight's GoMobi mobile site builder!  Also: they're hiring!
Like the show?  We love making it!  Subscribe with iTunes or RSS.
Related articles