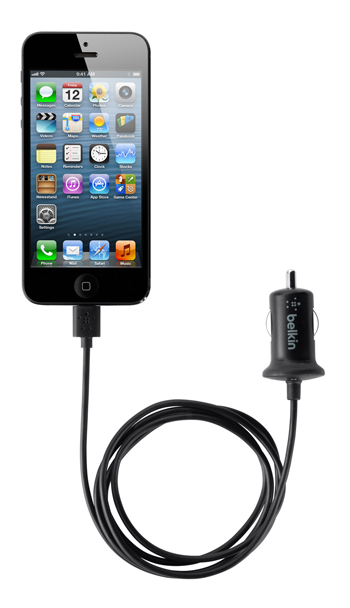 Belkin are now offering pre-orders of their new iPhone 5 compatible car charger. With the launch of the iPhone 5 Apple switched connectors, so any accessories that you had for any iPhone models up to and including the 4s are not compatible with the iPhone 5.
Belkin are the first company to announce a "lightning" compatible accessory from a 3rd party vendor and are listing it for USD$29.99 on their US site.
Here's their short promotional video for it:
[youtube]http://youtu.be/8Px181IYCBY[/youtube]
So what's it offer?
Ultra-compact
Plugs into any car power outlet
2.1 Amp/10 Watts
4′ Lightning connector
Connected Equipment Warranty
It's currently not listed for sale on the UK site, though I'd assume that it will be eventually..
Related articles