Latest news from the OMiG Digital Summit is that the Early Bird limit has been reached. However it has just been extended for a further two days. Ticket prices increase on Stephen's Day so we recommend booking your seat or exhibition space now.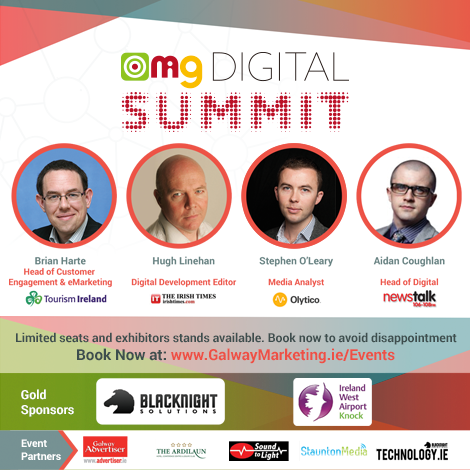 The event is held on Thursday 29th January 2015 at 18:30 sharp in The Ardilaun Hotel Galway.
Special guest panel includes: Aidan Coughlan of Newstalk, Hugh Linehan of The Irish Times and Brian Harte of Tourism Ireland.
The OMiG Digital Summit, is sponsored by Blacknight, and Technology.ie are media partners for this event. See you there!
Related articles