Barry O'Neill
[ 21:48 ]
Play Now
|
Play in Popup
|
Download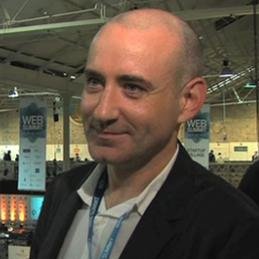 The Irish games industry needs a package of incentives similar to that which is available to the film industry if the sector is to grow and compete with its UK counterpart. That's according to the CEO of one of Ireland's leading indigenous games companies.
Barry O'Neill is the CEO of StoryToys and he's our guest on today's podcast.
Click on the player above to listen to the show, or download it here: 21:48; 12MB; MP3.
Founded in 2008, StoryToys has become one of the world's leading publishers of innovative, entertaining apps for tablets and mobile phones. They invented the "digital pop up book," beginning with classic fairytales in the public domain such as Rumpelstiltskin in 2010. Since then they've moved on to licence well known franchises like Sesame Street and Chuggington, in addition to developing their own original intellectual property.
As the company grows, they plan to develop a longer term relationship with customers, attracting customers to the "StoryToys ecosystem" rather than simply marketing titles one at a time.
Barry is a vocal advocate for the indigenous Irish games industry. The founding chairman of Games Ireland, he remains a director of the organisation.
He argues that the games industry is very similar to the film industry. Not only are games as "culturally relevant" as film in the modern age, the nature of the investment and development required in games is very similar. So too are the risks. The sheer size of game and film projects means that, while the rewards for a successful title may be great, the consequences of failure can be catastrophic for smaller indigenous companies.
He points out that this is a problem which we have already learned to solve for our film industry where tax credits and Film Board funding have been effectively used to support growth of Irish film. The same type of practical support is now urgently required for the Irish games industry, if it is to keep up with its UK and Northern Irish counterpart where support has already been introduced.
As a result of the UK measures, Belfast, is taking the lead over Dublin as a hub of games development on the island, says Barry. However he is hopeful that the government will act to address the concerns of Irish games developers, and match their rhetoric with practical support.
Technology.ie is brought to you by Blacknight, now offering names in hundreds of new generic Top Level Domains and a range of quality hosting options.
Like the show? We love making it! Subscribe with iTunes or RSS.
Related articles