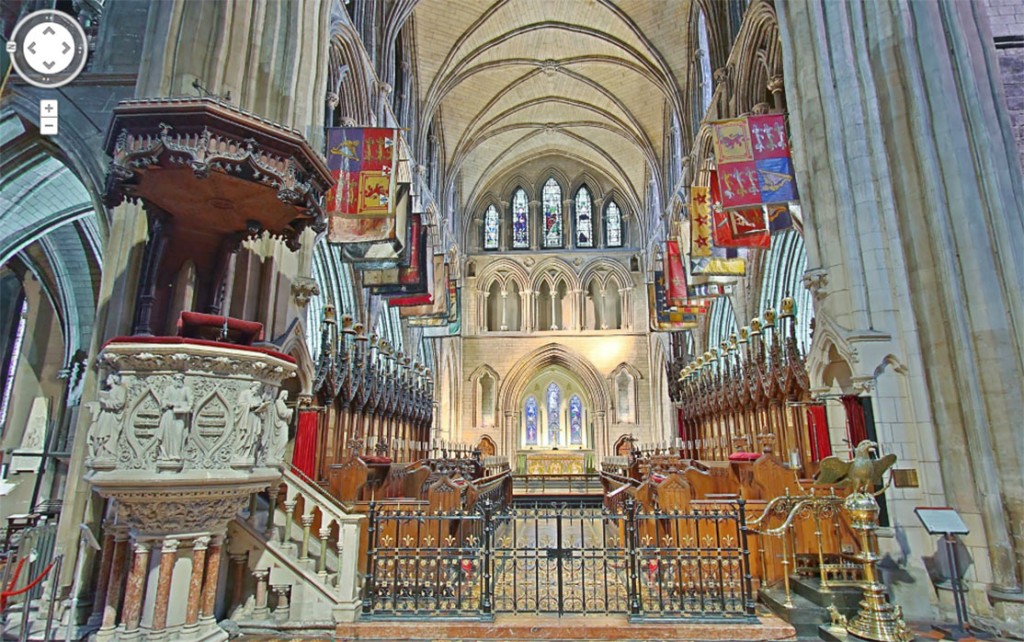 Google Street View has just released a new collection of imagery from parks, castles and historic sites from across the country.
A wide range of iconic locations can now be accessed right from your phone, tablet or computer including Christchurch Cathedral, Dublin's oldest medieval cathedral; Co. Clare's Ennis Friary founded by the Franciscans in the 13th Century and Leitrim's Parke's Castle built in the 17th Century on the shores of Lough Gill.
The megalithic burial grounds of Loughcrew and the beautiful National Botanic Gardens in Kilmacurragh as well as many of Dublin's well known parks (St. Patrick's Park, Herbert Park, Bushy Park and St. Anne's Park in Raheny) have also been added to the Street View collection.
Rugby enthusiasts from home and abroad will also be able to tour the Aviva Stadium on Street View ahead of the upcoming 6 nations tournament.
The images were taken in the summer of 2014 using the Google Trekker – a four-foot, 40lbs backpack, fitted with a 15-angle lens camera, taking 360 degree pictures every 2.5 seconds – which is designed to capture imagery in locations that the Street View car can't typically reach.
"We are very excited to showcase our iconic and much loved landmark on Google's Street View and invite a wider audience to come and see for themselves one of Ireland's most spectacularly beautiful cathedrals with one of the oldest and largest crypts in Europe," said Nuala Kavanagh, Director of Operations at Christ Church Cathedral.
Related articles