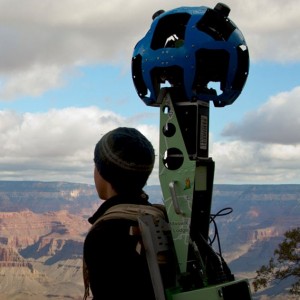 Google maps continues to develop, and Streetview is parking the car and going off-road with a backpack.
The New York Times accompanied a Google team recently on their tour of New York's Liberty Island. The results should be online within months, and will also include Ellis Island.
Meanwhile, Google is offering to lend the backpack kit, called the Trekker, to tourism boards, colleges and other organisations to help document and promote their areas. Sounds like a great idea for Irish tourism, for hill walks, the Cliffs of Moher, or historic monuments?
"A street view through Paris in Google Maps is nowhere equivalent or comparable to the experience of actually being there", says one commenter on The Verge. Well, of course it's not equivalent – it's complementary! Increasingly, many of us like to scope out an attraction online before visiting it. This isn't a substitute for tourism – I think it would drive it.
Related articles