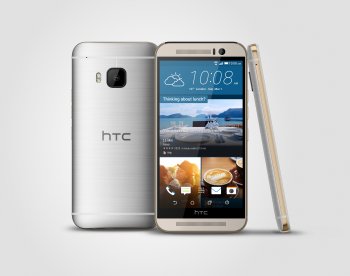 Mobile World Congress is underway in Barcelona, where HTC have unveiled their new HTC One M9 Smartphone, together with a high-performance smart Fitness Tracker, the HTC Grip, and the HTC Vive a virtual reality system developed in partnership with Valve.
Described as its "most personal, beautiful and powerful smartphone yet", the HTC One M9 is the newest flagship in the HTC One family.
Building on the best of the award-winning HTC One M7 and HTC One M8, the M9 boasts distinct metal edges combined with graceful curves for a jewellery-grade look. Small and easy to hold, the crafted, all-metal unibody design is highlighted by a dual-tone silver and rose gold finish.
Weiging 157g, the HTC One M9 measures 144.6 x 69.7 x 9.61 mm with a 5 inch display supporting 1080p HD. It's driven by a Qualcomm® Snapdragon™ 810 octa-core CPU, four of which are clocked at 2GHz and the remaining four at 1.5GHz.  The device has 32GB of onboard storage, expandable to 128GB with microSD™. HTC claims up to 21.7 hours for 3G talk time, and 402 hours for 3G standby.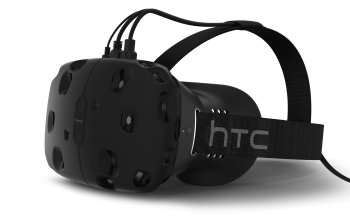 HTC Vive is a VR headset solution which claims to offer
"the most immersive experience of any VR package, plunging people into other worlds at a moment's notice. HTC and Valve have introduced a Full Room Scale 360 Degree Solution with Tracked Controllers, letting you get up, walk around and explore your virtual space, inspect objects from every angle and truly interact with your surroundings. Setting a new benchmark for performance, the headset features high quality graphics, 90 frames per second video and incredible audio fidelity"
The result of a strategic partnership with Valve, the creators of the Steam Games Platform, HTC Vive Developer Edition will be launched this Spring, with the consumer edition available "by the end of 2015".
HTC Grip, the new fitness tracker also involves a partnership: this time with sportswear manufacturers Under Armor. It's powered by UA Record, the new health and fitness network from Under Armour designed for athletes and fitness enthusiasts. Described as a "high-performance smart fitness-tracker", HTC Grip is GPS enabled and waterproof, designed for tracking every step, "from the gym to the shower and beyond", and it also tracks sleep. Compatible with Android and iOS devices, as well as Bluetooth-enabled accessories like heart-rate monitors, Grip extends its functionality, providing additional performance data to the Under Armour Connected Fitness™ platform.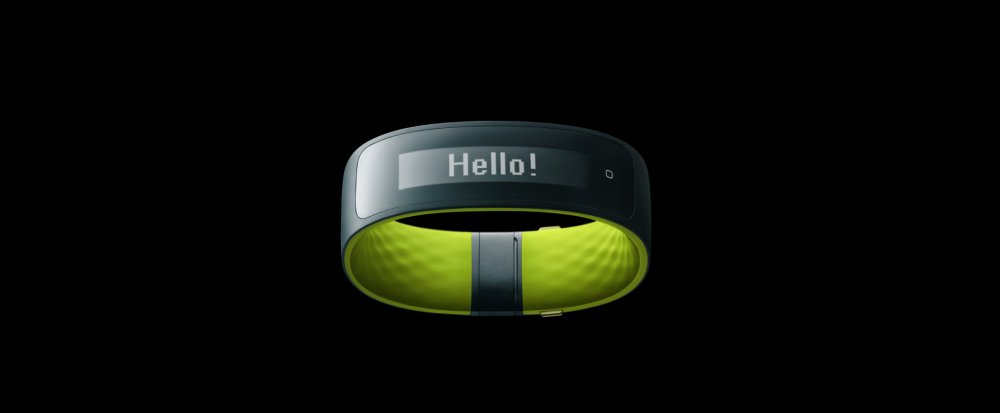 In Ireland, the HTC One M9 will be available in dual-tone silver and rose gold, single-tone gunmetal grey and single-tone gold.  Handsets will be available to pre-order on select partner websites from 16th March and available to buy in-store across all listed partners from 31st March, as well as at htc.com/ie. Unlocked and Developer Editions of the HTC One M9 will also be available.
Related articles