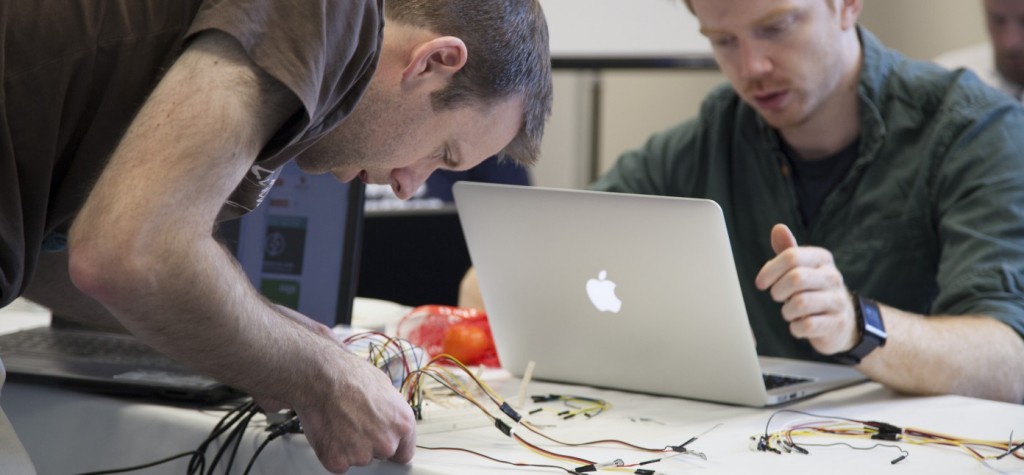 PCH, the company that designs custom manufacturing solutions for startups and Fortune 500 companies, announced today that it will co-host the Design and Hardware Hackathon in partnership with DCU, Ireland's University of enterprise. The event will be run in conjunction with the Web Summit, and in partnership with NCAD. Airbnb, Allied Irish Bank (AIB), Design Partners, Each&Other, Intel and Nordic Semiconductor will co-sponsor the Hackathon.
Building on the success of the inaugural Hardware Hackathon held in September, this unique design and technology Hackathon aims to encourage collaboration among industrial designers and the next generation of connected hardware and 'internet of things' (IoT) innovators. It will take place at DCU's new Innovation Campus in Glasnevin, Dublin from November 1st – 3rd and will bring together designers, makers, IoT/connected hardware enthusiasts and innovators for 36 hours to conceive, design and prototype the next generation of connected devices, supported throughout by cutting-edge design expertise.
With a specific design focus, and leveraging the Web Summit's global reach, next month's Hackathon will have capacity for approximately 100 participants offering an opportunity for Irish makers to collaborate with their international counterparts. The weekend event will begin on Saturday 1st November with a number of open workshops open to the public for IoT/hardware equipment including Intel's Galileo development board. A screening of Maker: The Movie will take place to inspire participants and spur creativity.
Hackathon participants will then be invited to pitch ideas to the crowd and attract attendees to form design and production teams. After the best ideas are voted on, the participants will work together in teams over 36 hours with event partners Radionics hosting a pop-up electronics shop to support the prototyping activity.
As well as offering assistance in developing ideas, perfecting their design and articulating their vision, PCH, DCU Innovation Campus and various event partners will provide each team with access to prototyping equipment including Intel Galileo boards, Raspberry Pi's, 3D Printers, CNC Machines, soldering irons, and other tools of the trade. Airbnb will provide the hackers with the comforts of home for the duration of the 36-hour Hackathon as well having a presence at the awards ceremony on the second evening.
Mark Hatch, CEO and Co-founder at TechShop, will introduce the final pitching sessions where participating teams will present their completed prototypes to a panel of judges including representatives from DCU, PCH and NCAD. Teams will compete to win a €3000 fund for the continuing development of the winning product, as well as consulting hours with event sponsors Each&Other to further perfect the winning product's design and three tickets to the upcoming Web Summit in Dublin.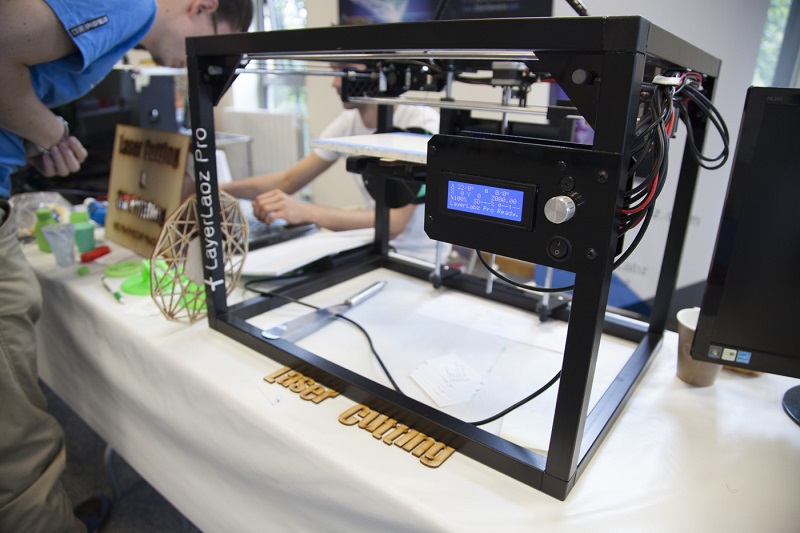 "We are very pleased to partner again with DCU in this second Hardware Hackathon in Dublin," said PCH Founder and CEO Liam Casey. "We also want to welcome the National College of Art & Design, whose participation underscores the importance of industrial design as a fundamental ingredient in product innovation, and Web Summit who bring international stature, to this event." Liam continued. "This weekend is all about bringing together passionate entrepreneurs and giving them the support needed to go from idea to prototype. The Hackathon is a great complement to the activities going on at Web Summit which give Dublin a chance to shine on an international stage."
Ronan Furlong, Executive Director of DCU Innovation Campus said, "It's great to be partnering with PCH, Wed Summit and NCAD and the other great partners who are supporting this weekend's Hackathon. As our last event together demonstrated, there is huge enthusiasm and creativity in Ireland among our maker and IoT community. It's fantastic to be teaming up with the Web Summit, Intel, Techshop, AIB, and others who are propelling hardware related economic development in our community. Events such as these Hackathons, the growing partnership between DCU and PCH, as well as the establishment of TechShop Dublin in 2015, will propel Ireland and its maker community in the burgeoning IoT space."
"We're delighted that PCH, DCU and NCAD are partnering to host another Hackathon," said Paddy Cosgrave, founder and CEO of Web Summit. "With so many companies and innovators from around the world in Dublin this week, it's a fantastic opportunity for Dublin to shine on the global tech stage."
Sam Russell, Head of Industrial Design, NCAD said, "NCAD are delighted to partner with DCU, PCH and Web Summit for this upcoming Hackathon and are looking forward to bringing a user centered design focus to the event. Embedding a design led process brings the opportunity to develop concepts that are not only high tech but that also deliver an accessible and meaningful user experience. It's extremely exciting to see the potential outcome of this multidisciplinary event that sees input from key industry names in both design and technology."
For information on the open workshops, how to participate in the Hackathon and registration please visit hwhackathon.com. Tickets for the event are €40; it's a non-profit event with tickets costs going directly towards food and supplies over the weekend.
Related articles