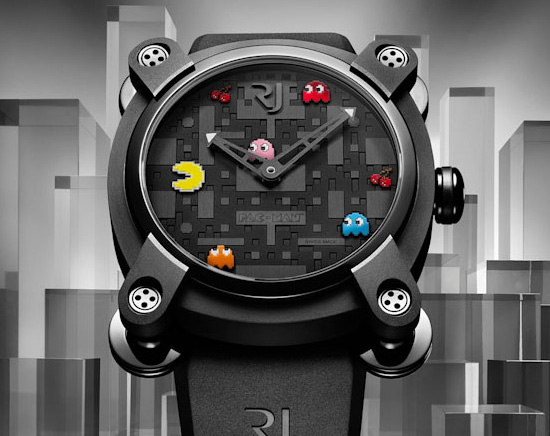 Oh my. This watch ticks all my geeky boxes.
It's a limited edition PAC-MAN watch which will go on sale in a couple of days time in Paris. RJ-Romain Jerome teamed up with NAMCO to produce a truly stunning piece of wristwear.
Just have a read of the features:
Having inherited the highly distinctive case of the Moon Invader collection, a circle in a cambered 46 mm square, the PAC-MAN watches also feature steel fused with fragments of Apollo 11. The four ball-and-socket joints at the corners of the case are functional and designed like the legs of the lunar landing module in American lunar expeditions. On the back of the watch, a disc made of Moon SilverRJ – a low-oxidation silver fused with moon rocks – reproduces the surface of the Moon.
PAC-MAN. Apollo 11. Moon rocks. Watches don't get any better than this.
Think I'll do the Lotto tonight…