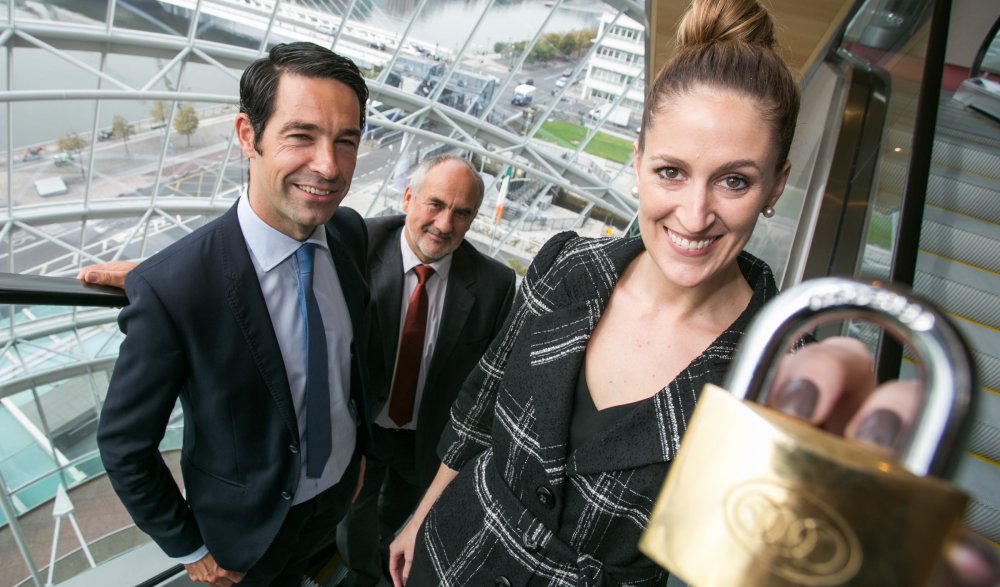 Irish companies were today warned of the increasing risk of cyber security to their businesses at a conference held by Aon Risk Solutions, at The Convention Centre in Dublin.
The company revealed its latest research on the subject, saying that it highlights severe vulnerabilities among companies operating in Ireland. Data based on inputs from over 1200 companies into the Aon Cyber Diagnostic Tool revealed a lack of awareness about potential exposures and a lack of focus on putting in place structures to manage and mitigate that risk. The survey reveals that 92% of Irish companies are exposed to cyber risk – a figure that is higher than the global average which stands at 86%.
The conference was addressed by Sarah Stephens, Aon's Head of Cyber Risk & Commercial E&O – EMEA, who said:
"As the technology sector evolves and companies become more reliant on cloud computing, big data and social media the cyber risk threat continues to grow. While technical innovation is a great thing that can benefit everyone it can also be damaging if a company's policies and procedures do not change to keep pace with the potential exposure that the use of new technology can bring to a company or an individual."
Seamus Carroll, Head of the Data Protection Unit at the Department of Justice and Equality, spoke about the process of reforming the EU's data protection law, which is expected to lead to legislation by 2017.
Philip Nolan from the law firm Mason Hayes & Curran gave a talk on Ireland's current regulatory environment for privacy and Data security.
Participants were treated to a demonstration of the Aon cyber diagnostic tool which leads users through a questionnaire to help them assess the level of cyber security risk in their business.
Other findings from Aon's research include:
72% of Irish companies exposed to cyber risk through use of third parties
22% of Irish companies have been subjected to data breaches in last twelve months
Two-thirds of Irish companies allow employees to access confidential company files through their own devices
Only 22% at board or management level are actively addressing cyber-risk management
Technology.ie was at today's event, and we'll publish video reports in the next few days.
Related articles