One of the first things many iPhone users do is get a protective case for their phone. Protection, however, has taken on a whole new meaning with the Spraytect case.
Yes, it's a case that will protect your iPhone, but it will also protect you. It doubles as a pepper spray (mace) dispenser  (gun?)!
It looks like a normal iPhone case and comes in a number of colours, but it has an extra um .. kick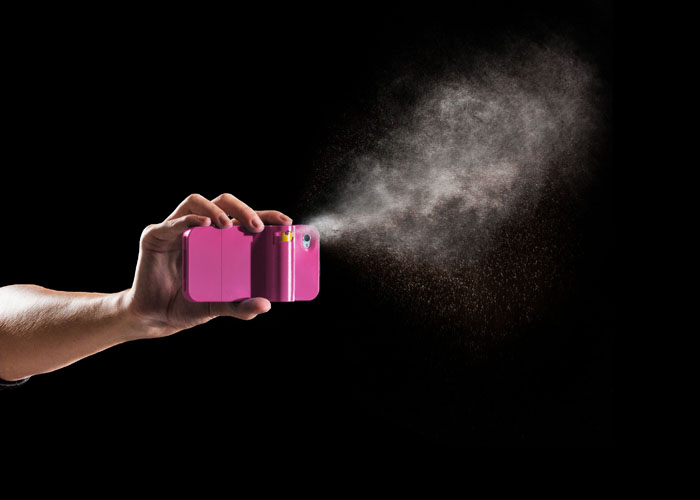 The case's makers claim that the normal features are still accessible and that you won't accidentally blind people when trying to make a call:
With a 3-step firing process, Spraytect is simple to use even in the most stressful situations. The pepper spray cartridge slides horizontally across the back of the case, so the spray button is right where your fingers naturally land on your phone. No searching, fumbling or repositioning required.With the well-thought design, normal phone functions like talking, texting, surfing and picture taking are uninterrupted.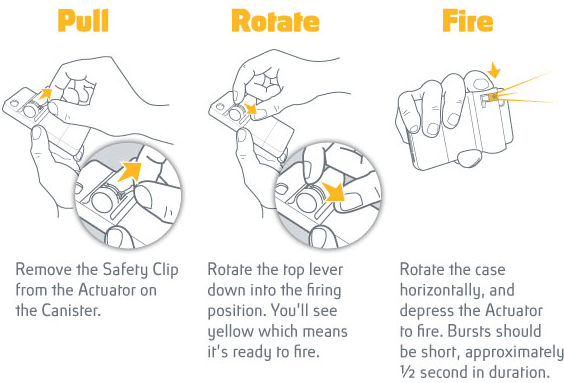 The spray is meant to be pretty effective:
 Spraytect's pepper spray is a proprietary blend that uses habanero pepper, one of the hottest peppers available, as the main ingredient. This blend is the same formulation used by organizations like Homeland Security, US Military, FBI offices, Police Departments across the country as well as Corrections Officers
And it comes in multiple colours – you can choose between black, pink, turquoise or white.
Full details on their site – though you won't be able to buy it for shipping to Ireland. At the moment it's only available in some US states.