The Kickstarter campaign for Ripcord, the world's first 'play anywhere' USB power cable, is making progress towards its target of €25,000, with 9 days to go.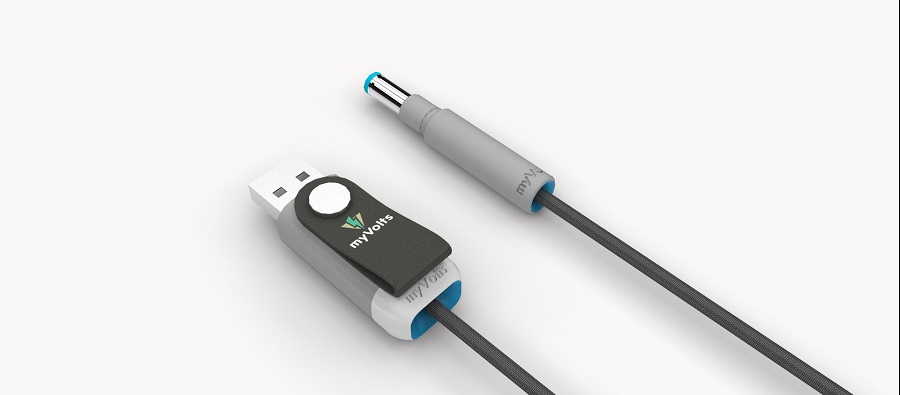 The idea comes from Irish company myVolts, which provides innovative power solutions for home, mobile and professional devices. A previous Kickstarter project, 'Z-charge', surpassed its funding goal and picked up the 'Best technology' award at the RDS Ideal Homes show 2014.
This time myVolts decided to tackle the problem of charging musical and other electronic equipment on the move, using USB ports.
Ripcord is a novel cable that lets users power devices and music equipment from anywhere you can charge your phone. You can use any USB port: on the side of a laptop, a desktop, any USB hub, iPhone charger, a port on a media streamer, any USB power bank, even the back of any LCD TV.
It's designed to be a convenient alternative to DC wall or battery power and can provide access to power when you're outside, when there's no wall socket nearby or when you're travelling and don't have the right power supply adaptor for the region.
Ripcord will be welcomed especially by the music industry as it takes the 5V from any USB port and turns it into the 9V that most pieces of music equipment need. You can also connect Ripcord to an Android or Windows phone, use the phone's own battery as a power source, and power gear with your phone!
Ripcord will work with most guitar pedals, tuners, mini amps, small synths, etc. The maximum output current is 1000mA or 1A. The average guitar pedal uses 80mA, and the Korg Volca synths use about 100mA.
[youtube]https://www.youtube.com/watch?v=uqTIvE7bL6M[/youtube]
Luke Brennan, founder of myVolts says that the power capacity increase of USB offers a huge opportunity to change not just how we power devices, but the world.
"When I look back at the wall power adaptors I've sold over the last decade, 80% of these could have been served by a USB alternative. With the introduction of new, more powerful USB power standards, that will rise to 95% in 3 years' time."

"If half of the 5 billion devices, manufactured in the world each year, were powered by a modular USB cable solution rather than a fixed wall power adaptor it'd reduce the volume of these needed by 40%. MyVolts has spent 5 years developing and refining the USB solution that can do just this."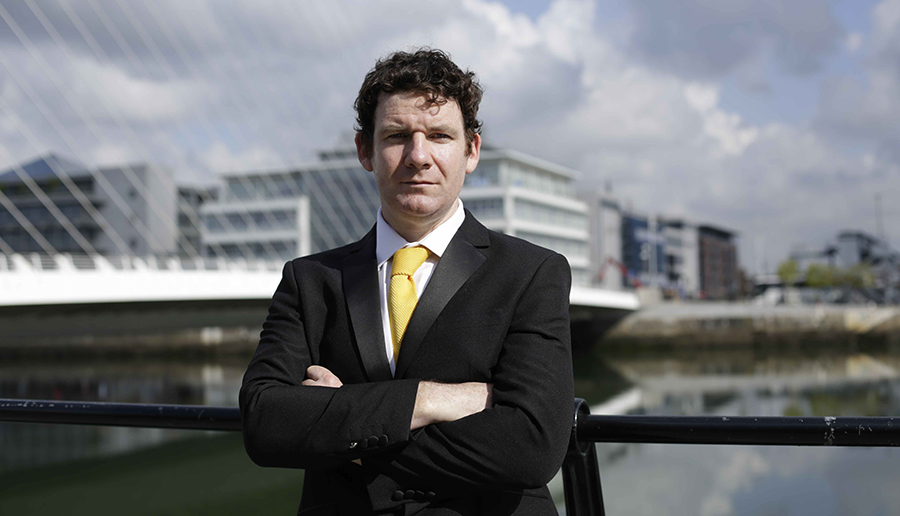 Danny Davies, engineering and pre-production on New Order's "Music Complete LP" said: "I used the USB converter with my MacBook Pro; tried it with Boss MZ-2, Boss TU-3, MXR Badass '78 Distortion effects pedals. All worked flawlessly with the Mac's PSU in or out, out – there didn't seem to be any significant battery drain."
Ripcord is environmentally friendly as it eliminates the need for expensive batteries which can run out without warning. And up until now, little thought has been put into powering small devices – just look at the drawer full of old plugs and wall chargers everyone has in their home! 5 billion of these are made every year – that's 9 Empire State Buildings full of wall power adaptors.
A number of Ripcord Rewards are available on Kickstarter, such as €14 for the basic cable itself; €39 for 'Ripcord Everywhere' – the cable plus a mobile battery; and €49 for 'Ripcord Mobile' – the cable, battery and a phone adapter which allows you to use an Android or Windows phone as a power source.
myVolts was founded in 2012 by Dubliner Luke Brennan and focuses on providing modern and innovative power solutions for home, mobile and professional devices – mainly for musicians and other mobile creatives. They employ 10 staff at their offices in Baggot Street, Dublin, and they've served over 1 million customers across the world to date.