Europe Code Week Ambassador
[ 8:17 ]
Play Now
|
Play in Popup
|
Download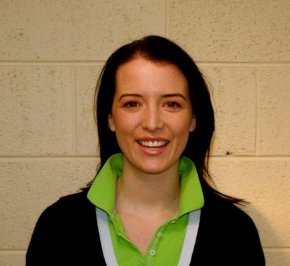 Julie Cullen has never written a line of code.  That makes her the perfect Irish ambassador for Europe Code Week!  Why?  Because the message of CodeWeek.eu is that coding is for all, especially for those who haven't had the opportunity until now.
Julie joined me on the podcast, by phone from Brussels where she's attending a meeting of the Young Advisors, a panel assembled by the European Commision's Vice President for the Digital Agenda, Neelie Kroes.  Europe Code Week is an initiative of this group and Ireland is leading the way in promoting coding through the efforts of grass-roots movements such as CoderDojo.
Julie's an English teacher who's put blogging at the core of her engagement with students.  She gets a pass from me on the coding – but I'll be checking back with her to see how her first Scratch programme goes!
Technology.ie is brought to you by Blacknight, Ireland's largest provider of domains and hosting.  Blacknight is hiring!  Click here for more!

Also – you could win a holiday for two if you register a .EU domain!
Like the show?  We love making it!  Subscribe with iTunes or RSS.
Related articles