Podcast #25
[ 1:07:14 ]
Play Now
|
Play in Popup
|
Download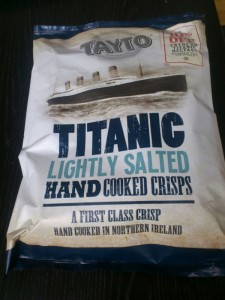 Serbian tech blogger and social media marketeer, Nebojsa Radovic, aka ENIAC, joins Conn and Michele as a guest on this week's podcast.
Being the week that's in it, we remember a former flagship of Irish technology with an unfortunate history.  Titanic has been somewhat rehabilitated by the movies in recent years, but the current fad for using it in marketing is still a bit of an acquired taste.
We discuss Viber, Vox.io and VOIP in general, as well as the privacy issues in sharing your phone contacts with a service provider.
Michele's got a  new toy: "Iomega® Home Media Network Hard Drive, Cloud Edition" with lots of bells and whistles and web interface (screenshot here).  There's also a business user version.
Facebook appear to be dragging their heels slightly in complying with the Irish Data Protection Commisioner audit requirements, but the DPC Office says they are satisfied.  Some of Facebook's critics however are not satisfied.  Conn tries out the "Download Your Data" service but wonders where is the information they collect from all the Like buttons?
Facebook say they're happy with CISPA, the new cybersecurity bill, but the White House is not.  Michele thinks we can expect it will need major amendments if it is ever going to pass.  But the Calyx Institute have a plan to set up an ISP which would find themselves incapable of complying with a request from law-enforcement for customer data.  Their proposal: end-to-end encryption of all services.
Finally, Michele's found his motivation for exercise: running from Zombies!
Technology.ie is brought to you by Blacknight, Ireland's largest provider of domains and hosting.  Get 30-days free on Blacknight's GoMobi mobile site builder!  Also: they're hiring!
Like the show?  We love making it!  Subscribe with iTunes or RSS.
Related articles