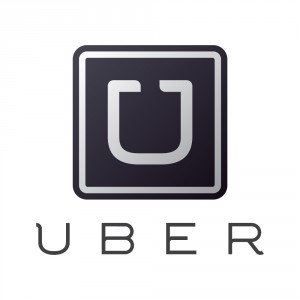 Limerick City and County Council have welcomed the announcement by online taxi service, Uber, of its decision to create 150 jobs in Limerick City by the end of 2015.
Uber aims to start operations in the city by the end of August, and has signed a 10-year lease on a site in Thomas Street which will become the company's first Centre of Excellence outside of the United States.
Cllr. Ger Mitchell, Deputy Mayor of the City and County of Limerick said Uber's planned investment of €4m in the city this year is "a clear indication of Limerick's growing status as an attractive location for investment."
"In recent years the Council, along with the likes of IDA Ireland, our third level institutes and the Irish Technology Leadership Group, have invested considerable time and effort in establishing Limerick and the surrounding Shannon region as a natural gateway for US access to Europe in terms of infrastructure and innovation. As a Silicon Valley-based company, Uber's decision to locate here is evidence that these efforts are paying off."
Cllr. Jerry O'Dea, Mayor of Limerick Metropolitan District said the "positive, collaborative working relationship" that has been established between Limerick City and County Council and regional development agencies such as Enterprise Ireland and the IDA to promote Limerick and the wider region as a location for investment is delivering "real and tangible results" for Limerick and the wider region.
"This is fantastic news for Limerick considering it follows so soon after Dell announced the creation of 100 new highly skilled engineer jobs in Raheen, viagogo.com confirmed it is to open a purpose built international operations centre in Limerick, and Vistakon announced it was investing €100m in its manufacturing operations in Limerick. The availability of highly skilled graduates from our third level institutes and the region's growing status as an attractive investment location have no doubt also been key factors in Uber's decision to locate a key element of its operations in Limerick"
Related articles