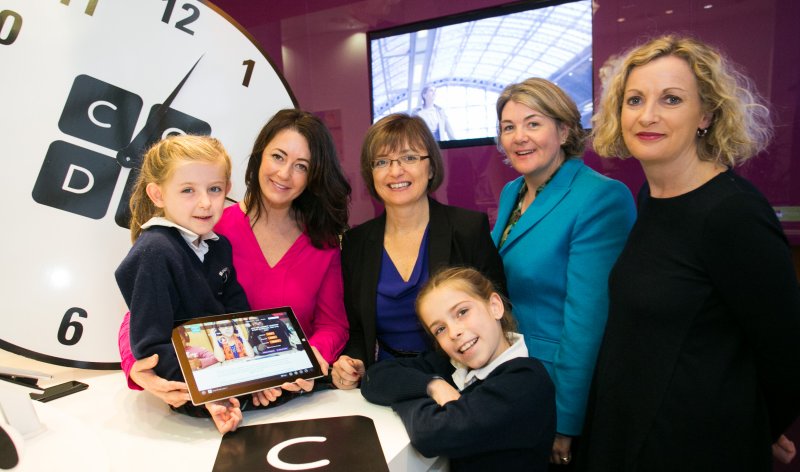 The global Hour of Code event, run by Code.org is scheduled to take place on December 8th. As a platinum supporter of the global initiative Microsoft is taking a leading role in Ireland to help drive awareness of the campaign and to create as many opportunities as possible for people – young and old – to get a taste of coding.
Working directly with Digital Schools, Junior Achievement, the Arts Council and CoderDojo, Microsoft is seeking to get as many Irish events organised and registered as possible for December 8th. The global ambition for the programme is that ten million students will learn to code on the day. In Ireland, Microsoft has set a target of 10,000.
While the focus is primarily on students, Microsoft is also seeking to open up the opportunity to learn to code to people who have already completed their education and are in a variety of roles across the economy and society.
Speaking about the efforts, Cathriona Hallahan, MD, Microsoft Ireland said:
"Coding is an international language and one which can be used and drawn upon regardless of where you live or work or what your passion is. We believe that learning to code is as important as learning the core subjects in school. Through the Hour of Code we want to create as many opportunities as possible for people to experience a taster for coding through a specially developed 60 minute course.

"While a lot of the focus will be on students, we also want to encourage older people, artistic and creative people, those in professional roles – and especially those who are not IT literate to get involved and try out coding. Coding has been described as being like poetry and we believe that if people try it out it could spark a love for a new language which could open up endless opportunities for them – whether they are 4 or 104."
In order to help prepare people for the events on December 8th Microsoft is hosting a mentor training session at its campus in Microsoft on November 19th. This session will bring people through the one hour module that can be used on December 8th.  Further details are available at www.hourofcode.org/ie.
Mary Moloney, CEO, CoderDojo Foundation said:
"We're looking forward to an exciting day on the 8th of December and hope that people across the country get involved and try out coding on the day. With the support of companies like Microsoft we're hoping to spread the reach and interest in coding across Ireland and beyond."
Microsoft is encouraging anyone interested in hosting an event to register it on www.hourofcode.org/ie and to notify the Irish team of their plans by emailing Cillian@q4pr.ie.
Many of Microsoft's 1,200 employees together with the CoderDojo network, Junior Achievement, Digital Schools and the Arts Council will help to organise and support at Hour of Code events on the day.
One of the flagship events on the day will be held in the Arts Council offices on Merrion Square. The event will focus on the creative aspect of coding and what it offers to the arts community.
Speaking about the initiative Orlaith McBride, Director of the Arts Council, said:
"The Arts Council is delighted to partner with Microsoft Ireland on the Hour of Code. The arts sector has been a key influencer in creativity and innovations in technology and the arts too have been greatly impacted by the development of technology, with some artists choosing to use code in their work. When it comes to reaching out and sharing their work with the public, many artists and venues utilise websites and apps. The Arts Council for its part recently updated the Culturefox.ie website, where details of arts events can be posted. We look forward to learning more about coding through hosting an Hour of Code event."
For more information about the Hour of Code log on to www.hourofcode.org/ie.
[youtube]http://youtu.be/rH7AjDMz_dc[/youtube]
Related articles