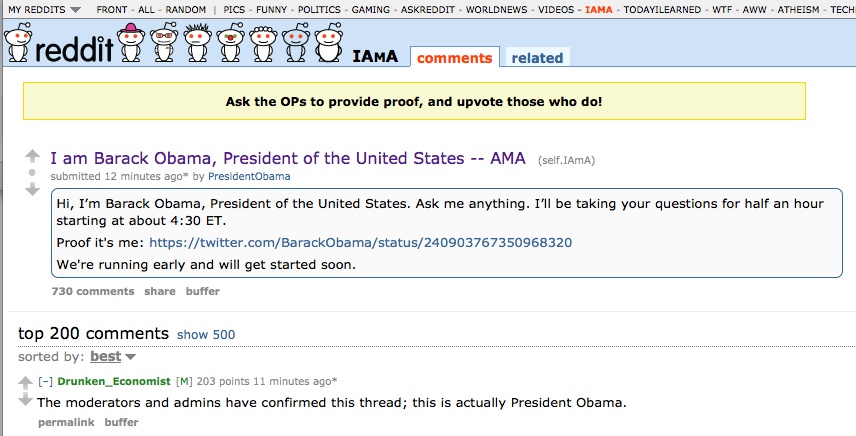 President Barack Obama, the President of the United States, is currently taking questions over on Reddit.
You'll have to excuse me if I don't react to this with a simple "wow".
There. I've reacted.
TheNextWeb has the lowdown on what he's doing.
For a politician to go onto a site like Reddit is one thing (that deserves another gratuitous "wow"), but when the politician is the President of the USA I'm not sure if "wow" quite sums it up.