New survey results show a large majority of Irish people say their data stored online should enjoy strong privacy protections, and they expect the government to stand up for Irish law when other countries disagree. In addition to finding that 87% believe in privacy parity for physical and digital information other findings show that:
89% say a foreign government should not be able to demand personal information stored in Ireland without liaising with the Irish government
89% agree that a company operating in Ireland should be subject to Irish law and not to the law of the land where the company's HQ is located
The survey, published by Microsoft and carried out by Amarach Consulting, explored attitudes toward online data privacy and security amongst Irish people at a time when the growth of technology is raising new questions for privacy laws and treaties.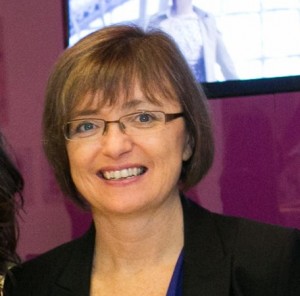 Microsoft is currently challenging a US court-ordered warrant for data held in a Microsoft European Data Centre in Dublin.  Microsoft argues the US government cannot reach across international borders and retrieve a person's email without respecting local privacy laws. Only 9 percent of those surveyed said Microsoft should be allowed to comply with the US court order for information stored in Dublin.
Commenting on the research findings and on the ongoing case, Microsoft Ireland MD, Cathriona Hallahan said:
"This case has important implications for Ireland and Europe. The Irish public and Irish industry strongly support the principles Microsoft is advancing in this case. Minister for Data Protection, Dara Murphy is fully engaged on these issues, and we would ask the Irish Government to continue to provide its full support to protect Irish law, Irish citizens and Irish industry."
"We believe our customers own their emails no matter where they live, and their digital communications deserve the same legal protections as physical letters," said Microsoft general counsel Brad Smith. "The U.S. government does an important job in protecting its people, but there must be balance between fighting crime and honouring the privacy rights of people around the world."
Mark Redmond, CEO, American Chamber of Commerce in Ireland said, "If the decision in this case is allowed to stand it will give an unprecedented level of access to data and undermines the certainty of the legal environment within which we are operating. This makes planning difficult and also threatens future investments."
In addition, the survey also found that:
71% felt that Irish people shouldn't have to give up privacy and freedom for safety from crime and terrorism
83% think that Ireland should prioritise protecting a person's privacy and data even if some authorities outside the EU disagree with this
86% agree that there needs to be a balance between the ability to fight crime and our constitutional right to privacy
83% say it is in Ireland's interest to enforce data privacy legislation in order to provide certainty both for citizens and for foreign companies investing in Ireland
65% were concerned that Europe's legal uncertainty about data centre privacy could undermine Ireland's status as a regional technology hub and cost jobs and investment
Related articles