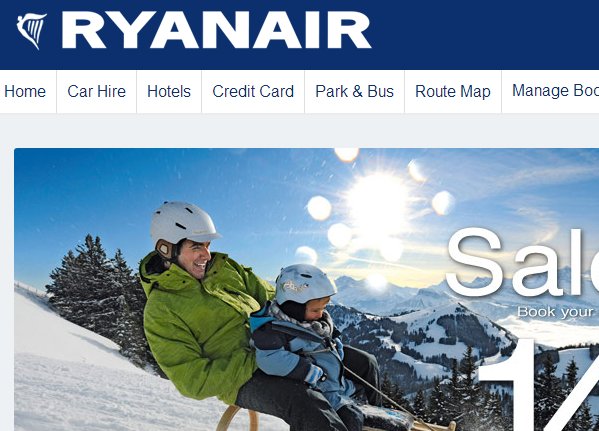 The first phase of Ryanair's new web strategy went live on Friday, and this morning they held a webinar briefing for media.  The new design is certainly less garish than the old one, and although you can still find plenty of examples of primary colour overdose, they've emphasised that this is a phased development, with the primary target being the core user experience of the main flight booking process.
The new process can be completed in just 5 clicks (down from 17) and in less than 40 seconds and, as promised, the captchas have gone.
Further developments are planned over the next few months.  A 'My Ryanair' feature will be available by the end of December, which will allow customers to login and retain key preferences between sessions.  A 'Share the Fare' feature will be available from March as the airline continues to embrace social media (having once labelled bloggers as "lunatics").  In April, a feature called 'Fare Finder' will allow users to find fares by price point, route & travel period.  A mobile boarding pass will be available in March and a new Ryanair app in May.  New tailored country websites for Spain & Italy will be launched in June (and other countries will follow) and a mobile responsive website will be launched in "mid 2014".
Ryanair confirmed that the response to the Phase 1 features has been positive since it went live on Friday, even though it's early days yet.
So what do you think?  Have you used the new website?  What about the other new features they've recently introduced, such as "quiet flights"?  Leave a comment and let us know.
Related articles