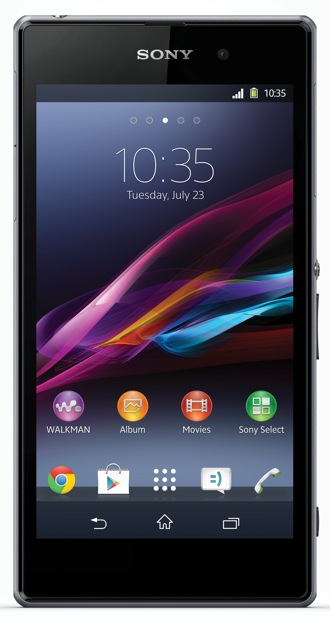 If you're going to get yourself an Android you might as well get yourself one with a decent spec.
The Sony Xperia Z1 looks like it could work well and runs the latest version of Android – Jellybean:
Android 4.2 Jelly Bean
5″ touchscreen
Snapdragon 800 processor with 2GB RAM
20.7 MP camera Exmor RS sensor and Sony G Lens
16GB internal storage, micro SD, card slot, up to 64GB
Dust-sealed and water resistant beyond 1 metre
The camera is very powerful, so they've also got some extras available for more committed photographers, namely the QX10 and QX100. They sport WiFi, One Touch connectivity, Sony's Exmor R CMOS image sensor and its BIONZ processor. Cyber-shot QX10 features a 10 x Optical Zoom on a Sony G-lens- that will deliver results comparable to Sony's RX100 MKII camera.
With cameras on phones becoming so powerful it's easy to imagine a lot of people just using their phone for both calls and photography – I know I do to a certain degree.
The new phone is available via the Carphone Warehouse with pricing varying by operator:
Vodafone: €569.99
Three: €649.00
Meteor: €649.99
EMobile: €649.99
O2: €599.99
The above prices are for "pay as you go", with bill pay customers being able to get prices starting from as low as zero.
And that camera attachment? Here's how it looks: