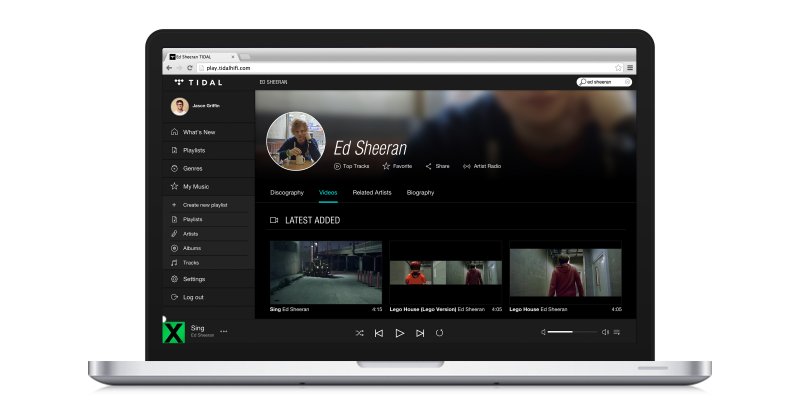 TIDAL, the first High Fidelity lossless music streaming service with HD music videos and Curated Editorial, has just announced the availability of its service in Ireland. Billed as "the ideal music service for those who care about quality", TIDAL boasts an extensive library of 25 million-plus tracks, 75,000 music videos, and curated editorial articles, features and interviews written by experts. It's ad-free and available now for a monthly subscription of €19.99, at www.tidalhifi.com or download the app from iTunes App Store or the Google Play Store.
"Ireland, as the rest of the world, is seeing a strong increase in music streaming subscriptions, as well as a high interest for high quality audio," said TIDAL CEO Andy Chen. "With TIDAL on mobile, computers or home audio products from the likes of Sonos, Denon, Bluesound and Linn, it's now time to finally enjoy a true high fidelity service with lossless sound quality, HD music videos and curated editorial. We have already seen substantial interest from music lovers in Ireland signing up to our waiting list so we are delighted to be able to launch the service there today."
TIDAL has an extensive catalogue of lossless HiFi-quality music and HD music videos, with distribution agreements signed with all of the major labels and many independents. There's a 7-day free trial period.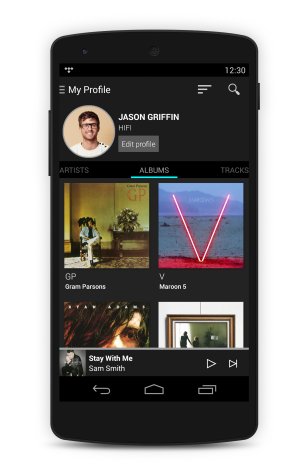 Streaming at more than four times the bit rate of competitive services, users are able to enjoy TIDAL on a wide range of the world's finest home and portable audio products. Partnership and integration agreements have already been made with 35 of the world's most respected audio brands.
Popular MP3 streaming services use lossy compression where the reproduced data stream is not a faithful copy of the original. Tidal uses lossless FLAC and ALAC compression at 16-bit resolution sampled at 44.1kHz. The difference is the bitrate: 1411kbps – the same as CD. By contrast, services like Spotify stream at 320kbps for premium subscribers.
Tidal also features curated editorial content provided by "experienced music journalists and industry experts" and comes with dedicated apps available for iOS and Android phones and tablets as well as a web player.
So is it worth €20 a month? Obviously not if you're listening on crappy earbuds or your phone's speaker. But if you're a music lover with the equipment to match, then it could be just what you need.
Related articles