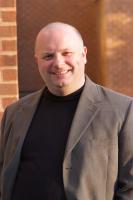 The Irish law blog Cearta.ie is offline this morning after its owner, Dr. Eoin O'Dell of Trinity College, shut it down in response to a decision regarding its academic value.
Responding to queries from his followers on Twitter this morning, Dr. O'Dell explained that he had shut down his blog because the Head of TCD Law School had told him that it did not count as academic work.
There has been a strong reaction on Twitter.  Dr O'Dell has been very influential in the discussion of copyright and digital rights in Ireland, and recently chaired the Copyright Review Committee which presented its report to Minister Sean Sherlock in October.
Many of those who expressed their disappointment at the news are themselves active and influential figures in the areas of law, journalism and technology in Ireland.  Head of the School of Law at NUI Galway, Professor Donncha O'Connell tweeted his support:
@cearta Eoin, just picking up on tweets re your blog. Very sorry to hear this. Generosity and impact should be valued

— Donncha O'Connell (@donnchanuig) December 4, 2013
@cearta @odowdt @301N god forbid academia should have a public service role…!

— Deirdre OShaughnessy (@deshocks) December 4, 2013
@cearta This is really very disheartening. I hope you keep @301N at least & that perhaps a new HoS will see things differently.

— John O'Dowd (@odowdt) December 4, 2013
Responding to comments on Twitter, Dr. O'Dell, agreed that there is academic value in online engagement, but said that blogging is deprecated by the Head of TCD Law School because it is not peer-reviewed.
@CJAMcMahon @odowdt It's not so much an antediluvian atttitude to a new publication method per se, as an exclusive focus on peer review

— Eoin O'Dell (@cearta) December 4, 2013
Related articles