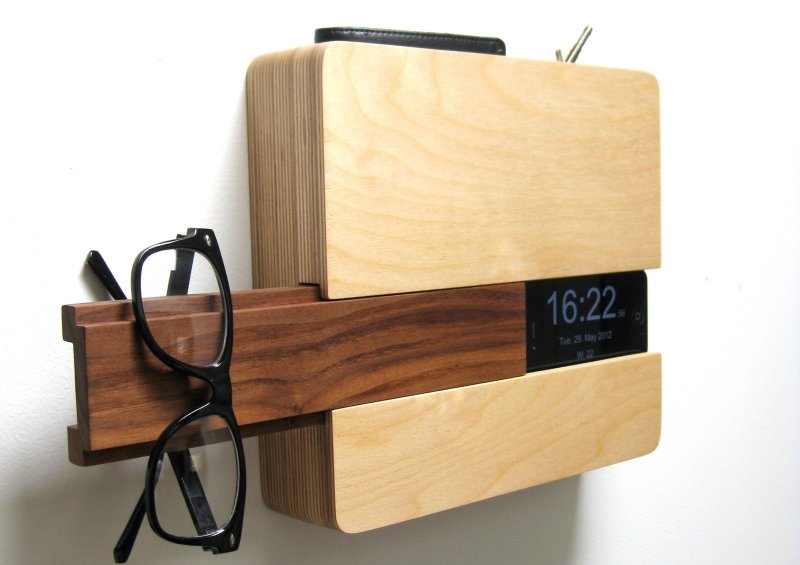 Once I get home I want to empty my pockets. Sometimes the problem can be finding those things again when I leave – especially the keys!
The Butler is a simple idea for a wall-mounted fitting that holds wallet and keys in the top slot, and a side slot designed to fit a smartphone, screen out, with room at the back to embed the charging cable. There's a walnut slider that moves aside to accomodate the phone, and becomes a rail for hanging things like hats on (altough I can't imagine using it for glasses as show, but to each his/her own).
The backside includes a routed out section for your charging cord and extension cord in case your mounting area on the wall is not next to a outlet. Note, the iphone and charging cord are not included.
Made of solid walnut and baltic birch laminated ply, the Butler is available from Etsy user Curtis Micklish, who says you should confirm your phone dimensions before ordering. Phones that are 5.5″ tall x 2.9″ wide x .5″ thick or smaller down to the iphone dimensions will work with the Butler. It fits all iPhones up to iPhone 6 (BUT NOT iPhone 6+). It also supports Samsung S3 and S4 and HTC One.
Related articles