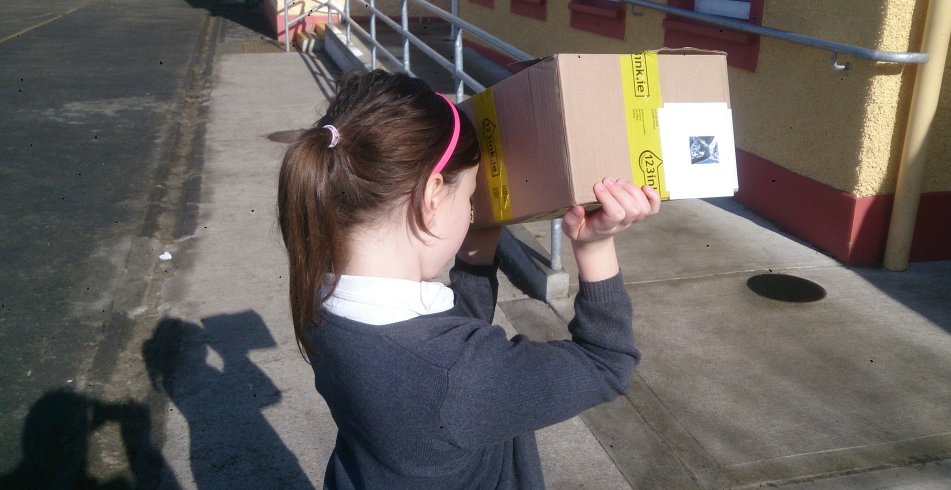 Eclipse 2015 provided some tantalising glimpses through the clouds, but for most people in Ireland it was just a 'slightly darker' cloudy morning.
Blacknight's attempt to stream the event online was described as "a washout": the skies only cleared as the event had passed and the equipment taken down.
Similarly at Trinity College, which held a viewing event as well as streaming, the clouds cleared only in the final moments.
Last moments of the eclipse, the Sun finally showed its face @TCD_physics pic.twitter.com/vfu43urrXk

— Eclipse 2015 (@eclipse2015ie) March 20, 2015
Skies cleared sooner in the West of Ireland, from about 9:30 am.
Eclipse at Salthill eclipsed the eclipse experience for most of Ireland! Super sunny #Salthill skies #eclipse #Galway pic.twitter.com/BJfdianYAn

— Brian Nolan (@GalwayWalks) March 20, 2015
In County Clare the skies cleared dramatically, just after the peak of the eclipse around 9:30. Having brought my kids to school under doubtful skies, I turned back when the sun began to cast shadows and discovered a throng of young astronomers with their teachers, using pinhole viewers to project the eclipse.
There's just no predicting how and when the weather will change in this country. We have to take the wins however they occur!
Technology.ie is brought to you by Blacknight, Ireland's leading provider of web hosting and domains.