Podcast #35
[ 1:12:59 ]
Play Now
|
Play in Popup
|
Download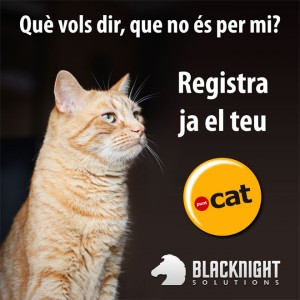 Nacho Amadoz was sitting down to dinner at his home in Barcelona, when the Skype call came through from Ireland.  "This call is being recorded", he heard them say, "you're on the Technology.ie podcast."
Normally we prepare our guests days in advance, but not this time.  Credit to Nacho for being gracious in the face of an interrupted dinner!  We wanted to talk to him about .cat, the domain name for the Catalan language community which pioneered the way for cultural Top Level Domains several years before the current process for generic TLDs.  Nacho is chairman of ECLID, the organisation representing several European Cultural and Linguistic internet domains.
We talked a lot about freedom this week, and not  just the freedom to identify yourself culturally with your choice of domain name.  Blacknight have signed up to the Declaration of Internet Freedom, which Michele explains is as much a business decision as a political one.  Internet Freedom isn't just right – it's what innovation and invention are built upon.  And while domains and facebook relationship statuses are not necessarily tangible things, the symbolism they represent does carry weight in the real world.
Also discussed this week: Twitter's Transparency Report; a troll drops his lawsuit against The Oatmeal (yet claims victory?); Google's Q which is made in the USA; Google+ Events is launched; and Au Revoir Minitel!
Technology.ie is brought to you by Blacknight, Ireland's largest provider of domains and hosting.  Get your .cat domains for just €9.99 in their special limited summer promotion.
Like the show?  We love making it!  Subscribe with iTunes or RSS.