Podcast #34
[ 1:09:13 ]
Play Now
|
Play in Popup
|
Download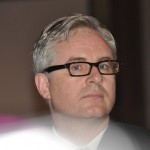 On the eve of ICANN 44 in Prague, Michele and Conn are joined by Antony Van Couvering, whose company Top Level Domain Holdings have applied for a total of 92 new generic TLDs, some on their own behalf and some for clients.
Antony points out that it's going to be an interesting meeting in Prague.  There's been a great deal of criticism of ICANN's handling to the new gTLD process to date, and a lot of interest in the announcement of the organisation's new CEO.  Not only that, but it's going to be interesting to meet other domain industry figures, now that the cards which have been so closely guarded are now finally laid on the table.  Michele has a detailed post on the Blacknight blog looking ahead to next week's meeting.
The Blacknight folks have also been busy putting together DotWhat.co, a detailed breakdown of the gTLD applications which have been made to ICANN.
Microsoft announced their new Surface tablet, marking a move into hardware for the software giant and taking more than one leaf out of Apple's book.  We also discuss the Dublin Conference on Internet Freedom which was held this week, and the speculation that podcasts are moving from iTunes to a new standalone app on iOS6.
Technology.ie is brought to you by Blacknight, Ireland's largest provider of domains and hosting.  Try their GoMobi mobile site builder free for 30 days!  They've also got special offers on .be and .co domains, and keep an eye on technology.ie for a special promotion with Groupon!
Like the show?  We love making it!  Subscribe with iTunes or RSS.