The Hotline.ie Service launched its Annual Report today during a press event hosted in Dublin at the Irish Architectural Archive.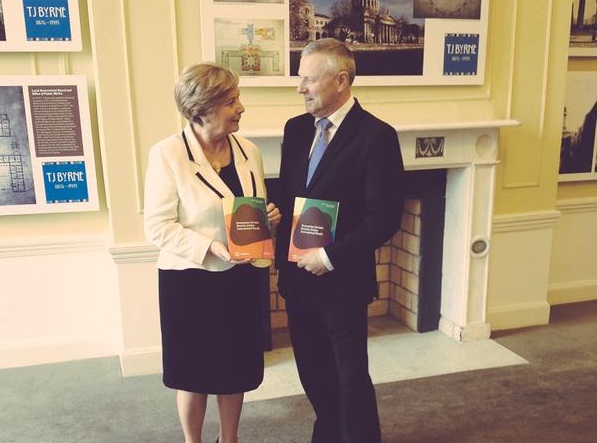 An analysis of online illegal content covering the period January to December 2014, the report was launched by the Minister for Justice, Ms Frances Fitzgerald TD.
"Hotline.ie contributes to the empowerment of citizens by providing a means to report illegal material and in particular Child Sexual Abuse Material on the Internet and to have it dealt with appropriately in cooperation with the Gardaí", said the minister.
2014 was a very busy year for Hotline.ie as it dealt with the greatest number of reports received in one year since its establishment (1999), marking a massive jump of 97% above the average of the previous seven years. The Chief Executive and manager of Hotline.ie, Paul Durrant, said that the organisation had improved its efficiency to deal with the workload.
"Had we not made a sizeable investment starting in mid-2013 to redevelop our Hotline.ie systems to better automate the workflow, we would have been totally overwhelmed by this unexpected increase in reporting. We are proud to be part of this solution to tackle Online CSAM and we are glad that the public trusts the Service enough to report suspected illegal content. More reports result in more new images / videos being taken down at source and brought to the attention of Law Enforcement for police investigation"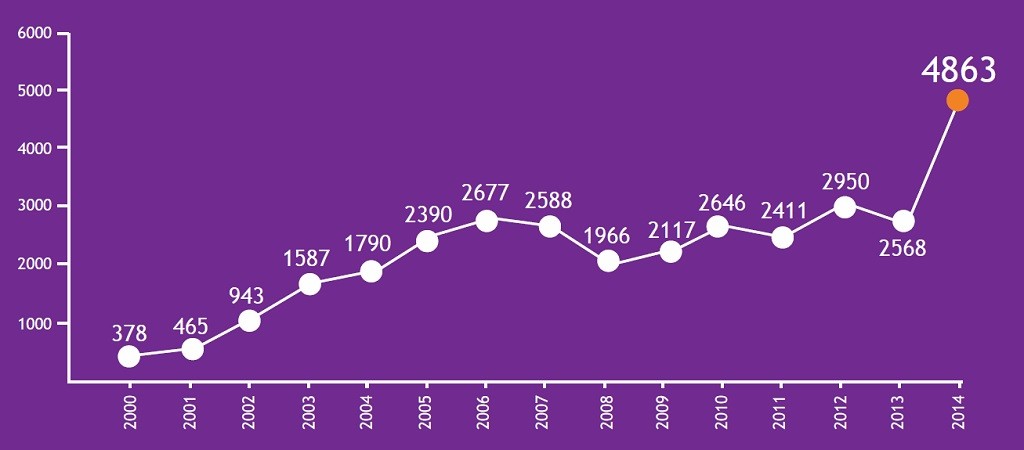 Of the 4,863 reports received and processed in 2014, 335 cases were confirmed by Hotline Analysts as CSAM, which marks an increase of 148% over 2013. Only 9 CSAM cases were traced to Ireland, 222 were traced and forwarded to the INHOPE Internet Hotline in the appropriate jurisdictions for action and 21 were traced to countries outside the INHOPE network and dealt with via Law Enforcement channels.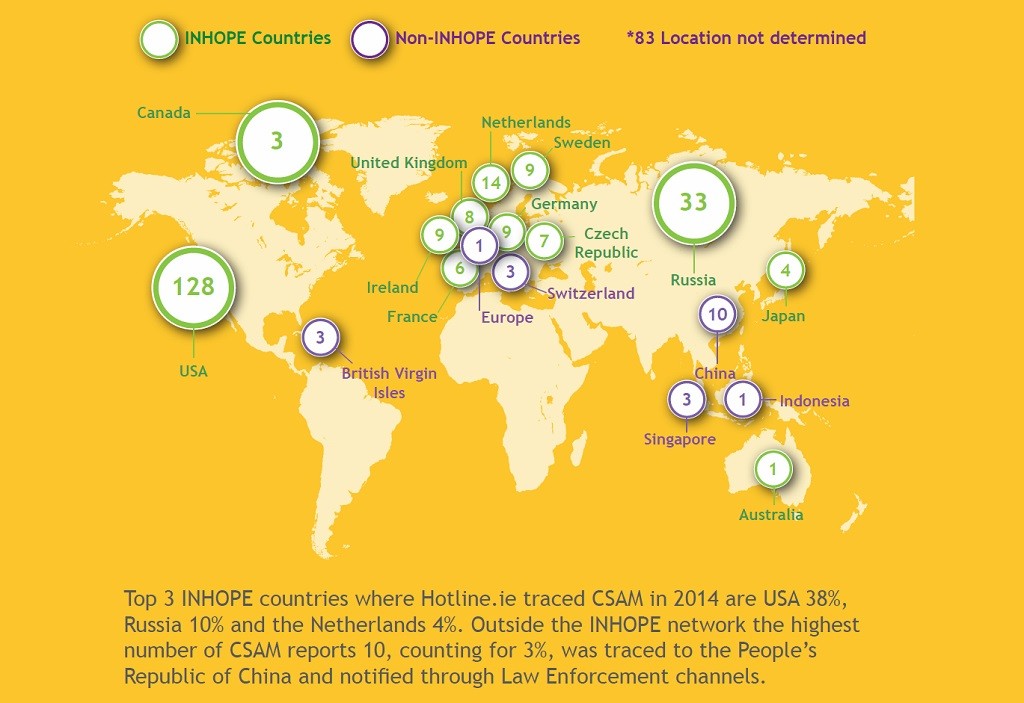 Mr Michael Moran, Assistant Director, Human Trafficking and Child Exploitation, INTERPOL said:
"Recognition of the value of cross-agency cooperation has been further demonstrated with the creation of the INHOPE / INTERPOL BIK-NET IC-CAM project. Although still in the pilot phase, the initial results are very promising with clear gains in victim identification work combined with the reduction of duplication of effort and enhanced communications supported by joint training"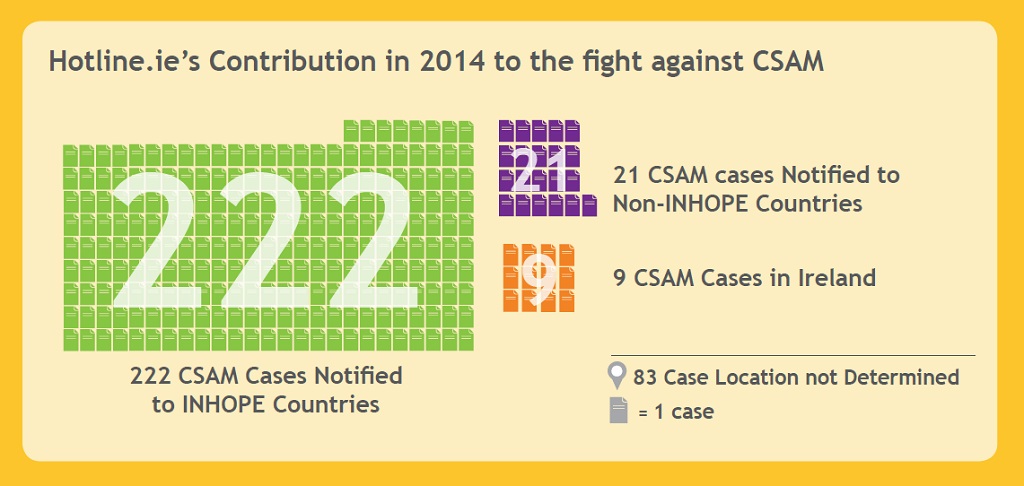 Other forms of illegal content identified by Hotline.ie in 2014 were: 20 cases of a financial nature, 1 case of Child Grooming activities, and 2 cases of the promotion of violence against an individual.
The 2015 Hotline.ie Annual Report can be downloaded in full at www.hotline.ie/may2015.
Technology.ie is brought to you by Blacknight. Blacknight is a member of the Internet Service Providers Association of Ireland, which operates the Hotline.ie service in cooperation with the Gardaí and the Department of Justice.
For more information, listen to our recent interview with Michael Moran of Interpol, or watch this video from Hotline.ie, which explains the part played by the public in fighting online child sexual abuse material.
Related articles