Tomorrow is billed as 'The Day We Fight Back', against online surveilance. Michele has blogged about it earlier. It's something we support here at Technology.ie because we believe that the erosion of trust caused by unchecked surveillance jeopardises the freedom and prosperity which is the promise of technology.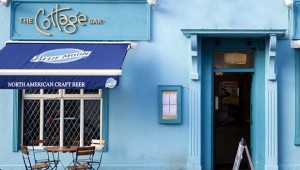 If you are in Galway, there's an information evening being held at the Cottage Bar in Lower Salthill at 7pm.  Kevin Flanagan is one of the organisers and he says the event is an opportunity for people to get up to speed on the latest developments with regard to surveillance and privacy.  There will be a talk on practical measures to protect privacy, as well as a discussion about the opportunity for a political campaign aimed at educating and lobbying politicians on Digital Rights, especially with a view to the European elections and the pan European 'We Promise' campaign which is getting underway.
I'll be there to report for Technology.ie, and I'm looking forward to meeting some of Galway's Tech community, including members of the 091 Labs maker space.
Related articles