dotHIV
[ 16:35 ]
Play Now
|
Play in Popup
|
Download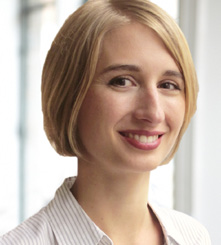 Today's podcast (16:34; 9MB; MP3) is an interview with Carolin Silbernagl, project coordinator of the dotHIV Top Level Domain project. "Dot-HIV is the first and the only TLD that is designed to serve a social cause", she says. That certainly makes it unique, and it could also be the key to its success as a new and innovative way for brands to engage in corporate social responsibility and for users to express their support for worthy causes such as HIV research and treatment.
"We are at a crucial moment in the HIV movement worldwide", says Carolin.
"Research has made major steps forward and we are at the point where nobody on this earth has to die of AIDS anymore … This is something that for the moment only stands true for the rich societies in this world and we still face dramatic death rates in the developing world with over two million AIDS-related deaths last year and still rising numbers of infections and it's still one of the biggest humanitarian challenges worldwide, while, on the other hand, the means to treat people effectively are there…"
Virtually all the TLDs we've heard about so far have been related to marketing and business, but Carolin explains that these are also important elements of a philanthropic TLD such as dotHIV. HIV is the second biggest cause for corporate philanthropy worldwide. Companies engage in corporate philathropy because their customers expect them to give something back to society, so the idea of a TLD can be a particularly useful way to unite corporate donation and public advocacy in the service of a good cause.
dotHIV will donate funds from the annual registration fees of domain names sold to corporate entities. Priced at €129 per annum wholesale, they've committed that at least €90 from each domain will be donated annually. But they don't just hand over the money in one go. Carolin explains that a micro-donation is triggered each time a user clicks on a link to brand's dotHIV domain name. This is essential, she says, to maintain the publicity for the campaign (and the brands which support it) and to ensure user engagement for its continued success, as well for advocacy and education purposes.
"Our promise to the intenet user is that every click on a dotHIV domain name triggers a small donation … This unites website users and website owners in a joint cooperation to donate money to HIV, and to promote the cause … Without the users role, the donation would simply happen behind closed doors and nobody would realise it. The publicity is as important as the funds, if the campaign is to be sustained"
Initially, the project has earmarked four projects in Rwanda, The US, South Africa and Turkey to benefit from the campaign in 2014. All are focused on broadening the availablility of treatment for victims of HIV. In 2015, the project will broaden its focus to support research projects as well, and users will be given an opportunity to have a say in where the funding goes.
While brands can support the campaign by buying their dotHIV domain name, charities who are working in the field will be given domain names free of charge. Pre-registration is currently available at dotHIV.org, and the Sunrise period will open on July 21st, with General Availability from August.
Technology.ie is brought to you by Blacknight. Check out our latest offers on domain names at domainoffers.me!
Like the show? We love making it! Subscribe with iTunes or RSS.
Related articles