Loc8Code
[ 43:22 ]
Play Now
|
Play in Popup
|
Download
Yesterday we wrote about the Eircode postcode system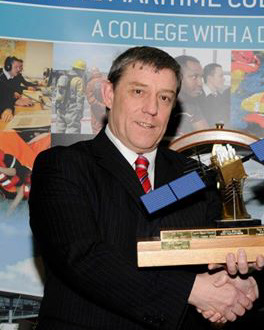 which is going to be introduced in Ireland in 2015. We posted a video by Gary Delaney, CEO of rival company Loc8Code, whose complaint to the EU about the conduct of the Government's tender for the service, resulted in a declaration that the Department of Communications had wrongly excluded companies with a turnover below 40m, even if they formed part of a larger consortium. Furthermore, the EU said that the tender was contrary to best practice which seeks to encourage SMEs to apply for public tenders.
We've had a huge response in comments and in social media to yesterday's piece, so this morning I phoned Gary Delaney to clarify some of the points raised. You can click on the player above to hear the podcast, or download it here: 43:21; 25MB; MP3.
Gary's been developing Loc8Code since 2006, applying his experience in maritime and terrestrial navigation, further refined in trials and tests working with emergency services and delivery companies. His technology has been applied in Garmin SatNav systems; he describes it as "proven technology".
That's one of his concerns about Eircode. He says it's being introduced without testing or consultation and is nothing more than a database of mailboxes.
In particular, he's concerned that Eircode will not be of assistance to emergency services. For example: if someone has a medical emergency on a large university campus: the Eircode can only guide an ambulance to the mail delivery office – which could be a considerable distance from the location of the emergency.
Yesterday we highlighted the criticism of Eircode by the Freight Transport Association of Ireland, which pointed out the discrepancies between the principles cited by an Oireachtas Committee in 2010 and the system now being implemented. Gary believes that the requirements were significantly changed during the collaborative tender process from which his company was excluded, and which dragged on for three years. He believes that An Post lost interest in the project, and that the focus was changed to a system which is designed more to support the implementation of the new property tax, than to facilitate navigation or the delivery of mail.
From a technology point of view, Eircode is a system for indexing a database of postal addresses. Loc8Code is different, in that it uses a proprietary algorithm to generate a unique code based on any map reference. Error checking is built in, and the privacy concerns are addressed by giving users the option to omit the central digit pair which gives accuracy to within 6 metres. 5 of the remaining digits can resolve an address to street level, and the sixth is used for error checking.
Technology.ie is brought to you by Blacknight, Ireland's leading provider of hosting and domains. All Blacknight hosting is on servers located in the Republic of Ireland, including in our new state-of-the-art data centre in Carlow. Blacknight is 100% Irish owned and managed and has just expanded its international network with peering exchanges in the UK and France.
Like the show? We love making it! Subscribe with iTunes or RSS.
Related articles