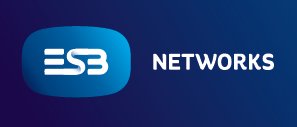 The Minister for Communications, Energy and Natural Resources, Alex White TD, yesterday opened ESB Networks new electricity distribution control centre in South Dublin, which provides the capacity to centrally control Ireland's electricity distribution network.
The new control centre uses state-of-the-art technology to centrally manage electricity flows around the network, allowing safer management of the system and faster restoration of power following power outages and storms. By allowing operatives to centrally change the flow of electricity at remote points on the network, it advances ESB Network's smart network strategy and paves the way for further increases in distributed renewable generation on the system.
ESB Networks say the centre, which cost €4m,  is among the most advanced in Europe, and has already become a reference site for global utilities seeking to upgrade their own control centres. The centre was custom-designed by ESB Networks, ESB International and French design company Ink Design.
A new high resolution video wall in the control room will display the electricity network in real time, allowing control centre operatives a greater visibility to monitor and respond to faults on the system. This will be of particular benefit in periods of widespread faults, such as that experienced earlier in the year following Storm Darwin.
Speaking at the launch Minister White said,
"The new control centre places Ireland firmly at the forefront of smart grid development by significantly enhancing the way in which energy can be managed, right across the system. As well as bringing benefits for existing Irish customers, it will increase Ireland's attractiveness as a location for overseas business."
Pat O'Doherty, Chief Executive of ESB said
"Ireland's electricity network is becoming increasingly complex to manage as new low carbon generation technologies come on stream and weather patterns become less predictable. The new centre not only provides a safer and more efficient way to manage electricity flows, it also anticipates the future needs of the system providing a platform for deploying new technologies aimed at enhancing ESB Networks' services to customers."
Related articles